MLAs welcome energy price reduction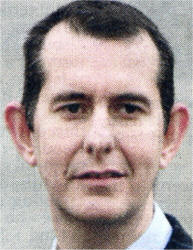 MLAs Edwin Poots and Jeffrey Donaldson have welcomed the reduction in energy costs announced during a speech at the Assembly, but added that consumers are stilling paying 30% more than at this time last year.
"Everyone would find the announcement that NIE Energy electricity tariffs will be decreased by 10.8% from January, Phoenix Supply Ltd plan to reduce their prices by 22.1% from January 8 and that Firmus Energy is to extend their price cap until February is obviously very welcome," said Mr Poots. This reduction in both gas and electricity prices is certainly positive news but people quite rightly recall the sharp hikes in energy prices earlier in the year and will recognise that the reductions are significantly less. Even with the reduction, consumers will still be paying 30% more for electricity this Christmas than last.
Mr Donaldson added: "Steps taken by the Executive such as announcing the fuel poverty payments, freezing domestic rates, deferring water charges, free prescriptions and free travel for over 60s will all provide help to the most vulnerable in society but we must not allow energy companies to escape from passing on further price reductions where possible."