Trinity concert to hit high note for Hospice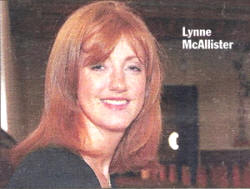 TRINITY Methodist Church will be hitting a high note on Friday September 11 when Festival Brass will be performing in concert with Conductor Alan Corry, soloist Lynne McAllister and compere Wilfie Pyper in aid of the Northern Ireland Hospice.
The event will take place at the Church on the Knockmore Road at 8.00pm.
Irene Maitland, Chairperson of NI Hospice Lisburn Support and organiser of the event, said: "I am thrilled that Festival Brass has agreed to support the Northern Ireland Hospice. The band has been supporting so many charities throughout the years and have been hugely successful in raising substantial funds and I have no doubt that their success will continue for Hospice."
Irene continued: "I am urging all those who enjoy exquisite music to come along and support this extremely worthwhile cause." Each year Northern Ireland Hospice cares for over 3000 adults, children and young people living with a life-threatening illness not only at Hospice but also in the community. Services are available 24 hours a day of the year and there is no charge.
Fundraiser for the charity, Claire Brown, said, "Irene has been working stupendously on this event and I wish her every success. It is a cause very close to her heart and we are thrilled to be supporting her every step of the way."
Claire added, "Hospice relies heavily on people like Irene and the general public to fundraise and organise events and especially within the current economic climate fundraising is becoming increasingly challenging so this support is particularly welcome."
Tickets are £10 and are available from Music Galleria, Antrim Street, Lisburn.
Ulster Star
21/08/2009