John Lewis boss says inquiry will show `flimsy objections'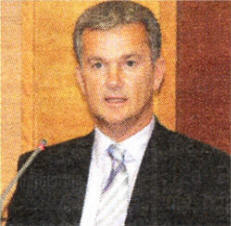 THE retail director of John Lewis has welcomed the news a date has been set for the public inquiry into the plans by the company for a new store at Sprucefield.
The Planning Appeals Commission has set a date of November 30 for a public inquiry into the store and 19 other units. The plan was first lodged five years ago.
John Lewis retail director Gareth Thomas said he believed the inquiry "will flush out flimsy objections". "We will abide by due process and press on. It will provide 700 jobs for Northern Ireland" he was quoted as saying in the trade magazine Retail Week.
The magazine also says John Lewis, which had outlined plans to double its number of full-line department stores over the next decade, has been 'plagued by delays to the shopping centre development pipeline during the downturn.
Mr Thomas told them he was "moderately confident" that John Lewis's planned Dublin store will open in 2014.
However, planned stores in Oxford, Leeds, Preston, Sheffield, Crawley and Portsmouth have been mothballed. Instead the retailer will open smaller out-of-town stores and has invested £6m in a home and electrical's format called John Lewis at Home.
The public inquiry has been welcomed by supporters and opponents of the Sprucefield scheme.
It is expected to be early next year before it concludes and there is no date yet on when a decision might be made.
Ulster Star
17/07/2009