Former military housing to help ease demand for homes in Lisburn
by JULIE ANN SPENCE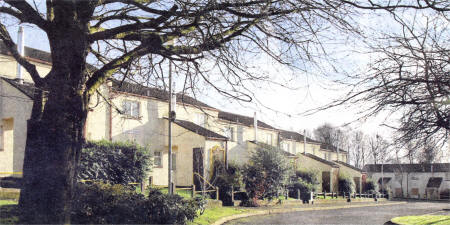 The development at Pond Park area
which will help the immediate housing need.
THE Department for Social Development is to purchase 112 former army homes in Lisburn and convert them to meet immediate housing need.
The homes are located in the Pond Park area and will mean over one hundred families in housing stress will shortly be offered their own home much sooner than expected. DSD minister Margaret Ritchie said there are currently 2,578 people on the waiting list for social housing in Lisburn, 1,587 of them in Housing Stress.
"These former MOD homes are in very good condition and can be quickly converted to bring them up to social housing standards. I am delighted that agreement has now been reached with Defence Estates to purchase these homes, particularly given the acute need for housing in Lisburn" she said.
"When I launched the New Housing Agenda last year, I said that I would leave no stone unturned in my desire to address housing need. I am sure that the one hundred and twelve families who will now move into these homes will welcome this creative approach to help them off the waiting list much sooner than they could ever have imagined." Working in Partnership with the Northern Ireland Housing Executive, Oaklee Housing Association has been appointed to take ownership of the three bedroom, semi-detached family homes which will start to be allocated from April this year once minor repairs and renovations have been completed.
There is also capacity within the development to build up to another 15 family homes which the minister said will provide a further boost for those in housing stress.
Local councillor David Archer welcomed the announcement, saying it would help to ease the strain on many local families.
"There has always been a high demand for social housing in the Lisburn area and it is good that this new scheme will go someway to addressing that need.
"There is still a long way to go until Lisburn can meet the demand. However, the provision of housing for 112 families in the area is certainly to be welcomed."
Councillors welcome housing development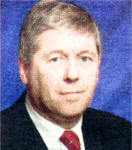 LISBURN Councillors have welcomed the announcement by Social Development Minister Margaret Ritchie that 112 families will be homed in former MOD houses in Pond Park.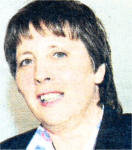 Councillor Brian Heading said: "This is good news for Lisburn and is further evidence of the Minister's commitment to additional housing needs in this area.
"With the economic downturn there is a growing demand for social housing and as the party born from Civil Rights, housing has always been the top of our agenda and Margaret Ritchie has delivered on this commitment."
Housing Council representative Councillor Jenny Palmer said she was delighted with the announcement. "Oaklee Housing Association have been appointed to take ownership and after minor repairs will start to allocate in April this year, this is especially good news for the many people who are on an ever increasing waiting list to be housed," said Mrs Palmer.
"However, it is regrettable that DSD's target of 1500 social units each year still does not address the current assessment of need that at least 3000 new units of accommodation are required each year if we are to tackle the problem of social housing need," she added.
Ulster Star
06/02/2009