Friends' pupils enjoy skiing holiday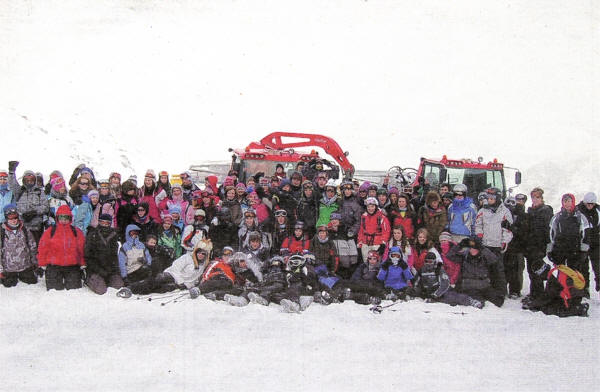 Pupils from Friends' school enjoying their skiing at the Solden resort in Austria.
PUPILS and staff at Friends' School recently set off on a ski holiday.
The party of 150 travelled to Solden in Austria.
After getting ski equipment fitted they split up into ski groups according to previous experience and met their instructors. Everyone progressed quickly and picked up the techniques without too much difficulty sometimes leading to fast skiing resulting in some spectacular jumps and even more spectacular head-plants. However, thankfully, none resulting in any major injuries.
The skiing conditions in Solden continued to be excellent throughout the trip although at times the weather was not so enjoyable with high winds and extremely cold conditions, at times, of -39C.
After an often tiring days skiing, everyone looked forward to the après-ski activities organised for the evening. Every night brought a different surprise, such as a quiz, in which bonus points were available for telling good jokes, although how 'good' was
debatable and Austrian bowling, which was a really fast and 'intense' version of normal bowling but with 9 pins and a much smaller ball. There was also sledging and ice-skating, which allowed for more rather spectacular falls.
Overall everyone had a fantastic time and the school would like to thank all the members of staff, both from Friends' and Snowtraxx for providing the group with an amazing opportunity and an exceptionally enjoyable trip.
Ulster Star
15/05/2009