£7M CENTRE GETS THE GO AHEAD
Minister over-rules the planners and approves Garden World scheme
by JENNY MONROE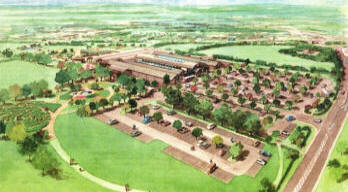 A PLAN for a £7m retail garden centre on the outskirts of Lisburn has been given the go ahead by the environment minister - four years after the application was lodged.
Scottish garden centre specialist Dobbies applied for permission to develop the 50,000 sq ft (4,645 sq m Garden World on a 13 acre site at Strawberry Hill off the Saintfield Road in 2005. It will include a full range of horticultural goods, a themed garden attraction called Sensation and other items such as garden furniture, toys, gifts and food halls and restaurants.
Planners had recommended the scheme be refused but this week, in one of his last acts as Environment Minister, Sammy Wilson said he would be over-ruling that recommendation and giving the green light.
Stuart Wright, Director of Property at Dobbies, said: "We are excited at the prospect of opening a major new garden world, and our first in Northern Ireland, in Lisburn. "We believe that our proposals will bring a quality garden centre to the area which will not only offer quality, range and value to garden and horticultural enthusiasts but also a unique day out destination for all the family."
Dobbies is the UK's second biggest garden centre retailer with 24 stores throughout Scotland and England.
The company says it offers a unique concept of recreation and leisure retail by aiming to inspire and educate and provide a 'day out' leisure experience for customers of all ages.
When the application was first lodged, the company said it hoped to be open in Lisburn by Spring 2007.
Warm welcome for `long overdue' Dobbies decision
THE news that Dobbie's application has been approved has been welcomed by local politicians - but there has been criticism of the length of time it has taken.
Councillor Jonathan Craig, who was Mayor when Dobbies first lodged its application, said the approval was "long, long overdue".
"It is incredible Planning Service have taken so long to deliver for Lisburn. Far too long. No doubt this will be an issue facing the new Minister Edwin Poots as he seeks to bet quicker planning application turnarounds."
The new Environment Minister Alderman Edwin Poots, said he welcomed his predecessor's decision. He commented: "It is much better that the decision is made as previously I was an advocate and it would have been difficult for me to give the go ahead under the same circumstances. This application has been in place for a considerable time. It will bring something new not just to Lisburn but to Northern Ireland."
Mr Poots continued: "It will also provide opportunities for local business. The company have been looking for local sources to supply quality goods and this may well open the door to supply goods into other Dobbies' outlets."
Tribute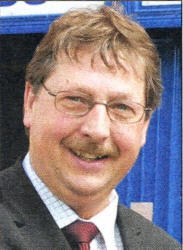 The Minister also paid tribute to Sammy Wilson for his decision to send the Sprucefield application to the Planning Appeal Commission for a public enquiry. "This was what was required by the applicant in order to bring the matter to a conclusion and I welcome the fact he was responsive to the needs of the community."
Lagan Valley MP Jeffrey Donaldson said he had visited the Dobbies centre in Edinburgh and saw first hand 'the high quality facilities they offer'.
"The educational resources on offer will encourage children and help them take an interest in the environment" he said.
MLA Trevor Lunn said the garden centre will be a "real boost for Lisburn".
"I applaud the Minister's decision. This centre will be a tremendous asset to Lisburn and the wider area" he said.
"Dobbies will provide an interesting and varied facility, far beyond just a garden centre. In England, people come to these centres for a day out and children will be well catered for in this new development with the sensory labyrinth and explorer centre.
"Planning Service took an eternity over this application and I am delighted that Minister Wilson has in his last few days in office overturned their decision to refuse it."
Ulster Star
03/07/2009