Chef lecturer finds the recipe for losing weight
by MARY MAGEE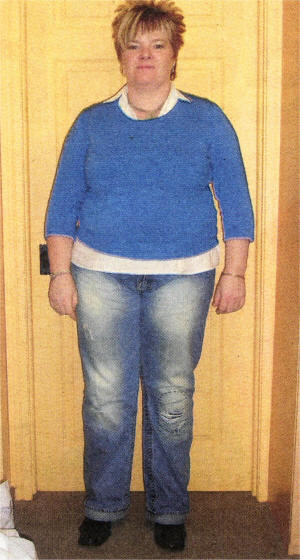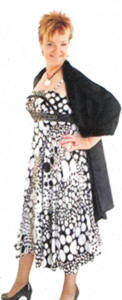 YOU might have thought being involved in the Food business would make it hard to lose weight, but Dromore woman Helen Craig has shed three stone in seven months after starting the Lighterlife programme.
Helen is a a chef lecturer and has been on yo-yo diets most of her life. By her own admission, Helen tried every 'diet under the sun' but nothing seemed to work. When she hit her 40's, she had to battle a number of personal tragedies - she was going through a divorce and had lost both her parents.
As a chef lecturerer she found it very hard to get away from food and her weight went to 14 stone 12 pounds.
"If I wanted to be thin it seemed to me that I needed to eat less and less," said Helen. Although I am a chef lecturer and understand the need for a healthy diet/nutrition it is very difficult when you work with food in a test kitchen basis. It is very difficult to get away from it all. I also understand the theory behind 'decrease the input and increase the output. However there never seemed to be any time."
Faith
Helen almost lost faith and felt that she was going to have to be resigned to being overweight.
She said: "When I was invited out anywhere by anyone I always had an excuse - 'other arrangements'. The less I went out the more I felt sorry for myself and would come home and drink a bottle of wine and eat a large packet of crisps instead of a healthy meal. I got bigger and bigger.
"Then I was at my cousin's house on a Saturday morning and she was speaking to her friend who had told her about her husband and LighterLife. I liked what I heard and made contact that night and arranged to meet Jackie Adamson for the information session the following week. "
She began the class in November and within six months lost three stone and now stands at 11 stone 8 lb.
"The rest is history. This is a new and brighter chapter in my life," she said.
Now a more fitter Helen she has already started horse riding and joined a walkers' club and has even walked in the Mournes and Cavehill.
Ulster Star
03/07/2009