Popular farmer dies after attack by bull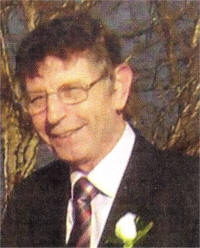 'FUN-loving' and 'loyal' is how friends have described an Aghagallon farmer who died after being attacked by a bull last Tuesday afternoon.
John Tallon (60) of Derryclone Road, Derrymore had gone to tend a sick cow and was crossing a field when the pedigree bull attacked.
Health and Safety officials say that they are currently carrying out an investigation into what has been described as a 'tragic accident'.
The incident was discovered after Mr Tallon failed to return home.
Mr Tallon, a keen bowler and chairperson of the St Patrick's Bowling Club, grew up in the Derrymore area and worked as a farmer throughout his adult life.
Vice Chairman of the Bowling Club Una Corey said that he will be sorely missed.
"He was loyal and fun loving and well loved by everyone at the club. He was a quiet man who did a lot of hard work without going in search of any praise," she said.
Mr Tallon and his wife Geraldine, to whom he had been married for 35 years, had four sons John, Peter, Eamon and the late Seamus.
He was the brother of Kathleen (McStravick), Vera (McKavanagh), Ethna (Gibney), Mary (Campbell), and the late Anne (McConville) and granddad of Matthew.
There was a large turnout for his funeral last Friday at St Patrick's Church in Aghagallon after which he was buried in the adjoining cemetery.
Ulster Star
10/07/2009