The legacy of the Scots Irish celebrated in Alister's new book
| | |
| --- | --- |
| | |
| At the launch of Alister McReynold's new book 'Legacy The Scots Irish in America' are Alister, Professor John Wilson, and publisher Dr Samuel Lowry US2509-406PM Pic by Paul Murphy | At the launch of Alister McReynold's new book 'Legacy The Scots Irish in America' are Alister, Professor John Wilson, and publisher Dr Samuel Lowry US2509-406PM Pic by Paul Murphy |
A WELL known Lisburn academic has launched a new book celebrating the remarkable achievements of the Scots Irish in America.
'Legacy' by Alister McReynolds was launched on Tuesday night in the highly appropriate setting of Hillsborough Courthouse, the village where, as Mister reminded the large audience, Benjamin Franklin was motivated to launch the American Revolution after an acrimonious meeting with Wills Hill.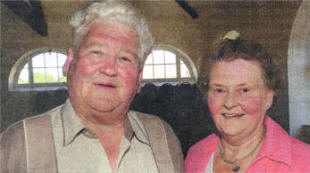 In celebrating the achievements of the Scots Irish in America, Alister tells the story of ordinary, yet somehow remarkable individuals in a lively and human fashion. The people portrayed were not saintly but, rather possessed the kind of inventiveness and energy that 'moved mountains'.
'Legacy' focuses on states and characters which have previously been overlooked and, as he told the gathering in Hillsborough, when many of the people left their native land they lost touch with those back home, making it difficult for later generations to track them down.
Alister is well known in Lisburn. He is qualified as both a librarian and a teacher; however his career of over 30 years has been spent largely as the latter. In 1994 he was appointed Principal of Lisburn College, a post he held successfully for 14 years before deciding on a change of direction.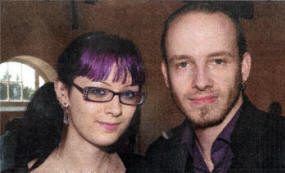 He decided to further his interest in Scots Irish history and culture, which was fired by his own family history, and since has lectured at many venues across the United States, including at The Smithsonian Institute in Washington D.C.
He has appeared in BBC local history television and radio programmes, and acted as a commentator and consultant on Scots Irish matters for various media projects.
He is now an Honorary Research Fellow with the Institute of Ulster Scots Studies at The University of Ulster and Professor John Wilson from the institute was on hand on Tuesday night to put Mister's new work into context.
He said the book combined the standards which would be expected of an academic with easy readability.
Alister then spoke about how his interest was formed, and expressed his belief that many of those featured in the book had had a profound influence on modern life.
He finished by reading some of the poems he has written about the Scots Irish in America and which appear in the book.
* 'Legacy - The Scots Irish in America' is published by Ambassador, priced £10.99 and is widely available locally.
Ulster Star
26/06/2009