`Violence not welcome on streets of Lisburn'
United in horror after fatal stabbing
by JULIE ANN SPENCE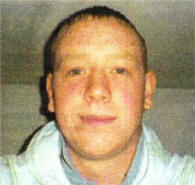 A GROUP of young people in Lisburn have come together to get the message out that violence is not welcome on the streets of the city after the weekend murder of 20-year-old Darren Roberts in the Millbrook Road area.
The young people, including Billy Williamson, Alan Williamson, Timothy Woosey and Emma Hughes, were so appalled by the murder of Darren they have drawn up 'Say No to Knives' posters, are planning to raise money for Darren's girlfriend and unborn child and are hoping to hold a peace vigil in the city to prove that "kids care". There was shock across Lisburn after Darren was stabbed to death in the early hours of Saturday morning following a night out.
Darren was walking home with his brother Stuart, 18, and their friend, Gareth Reid, also 18, when the attack happened.
Mr Reid suffered a stab wound to his side, but his injuries are not life-threatening. Darren's brother escaped unhurt and was said to be inconsolable.
His parents, Uel and Elaine, who live at Spruce Street in the city - just 250 yards from the scene of the attack - were too distraught to speak and have appealed for privacy to grieve. The murder was watched by his horrified teenage brother Stuart who escaped injury.
Darren's girlfriend, Leona Lockhart, 18, is pregnant with their first child and is due in September.
The group of young people, who are all training at People First in Lisburn, said they felt they had to do something to express their horror at Darren's murder.
"We were outraged by what happened," they said. "We want to show everybody that kids care. "There is real sympathy for the family and we don't want anyone being killed on our streets."
City 'appalled' by 'brutal and needless assault'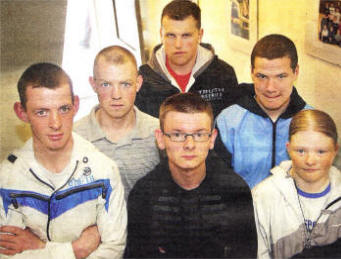 THE Mayor of Lisburn, Councillor Ronnie Crawford, has led the widespread condemnation of the murder of Darren Roberts last weekend.
Mr Crawford said the whole city was "appalled" by the "brutal and needless assault".
Speaking after paying a visit to the family, Mr Crawford said: "We all share their grief and a determination to stamp out this sort of criminality from the streets of this city. I urge everyone to co-operate fully with the police investigation."
Lagan Valley MP Jeffrey Donaldson, who also visited Darren's devastated parents, said his murder was a "tragedy".
He also praised the police operation after the killing and said there would be no tolerance for violence in the city.
Close friend of the family, Councillor Jenny Palmer, said she was shocked by Darren's death. She also appealed for calm in the area and urged people to "let the police do their job".
She said: "I would appeal to young people in the area to let the police carry out their investigation."
Lagan Valley Sinn Fein MLA Paul Butler said he was "appalled" by the "vicious assault . He commented: "Those who carried out this attack must be condemned, their actions are totally reprehensibly.
"These forms of attacks unfortunately are becoming more and more prevalent."
Alliance MLA Trevor Lunn expressed his shock at the death. "This despicable and deeply tragic event has shocked the local community. You simply don't expect incidents of this nature to happen in Lisburn" he said.
SDLP Councillor Brian Heading urged anyone with information to contact the police.
"Anyone who may be able to help the police inquiry should respond to their appeal for information" he said.
Ulster Unionist Alderman Ivan Davis said the death was a "real tragedy for a well known and respected family"
He expressed his deepest sympathy to Darren's girlfriend Leona and the family circle. Ulster Unionist Councillor David Archer said: "I know this devastating incident will be in the minds of the entire community."
And DUP Councillor Andrew Ewing added: "Darren's passing is a terrible loss to his family and friends.
"My thoughts and prayers are with them."
Three charged with murder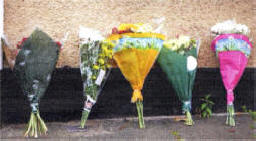 THREE men appeared in court in Lisburn on Tuesday charged with the murder of Darren Roberts in the city at the weekend.
Diarmaid Paul Anderson, 19, of Peel Gardens, Ballinderry, Stephen Allister, 21, Rushmore Crescent, Lisburn and David Curran, 23, of South Link, Andersonstown were accused of the killing.
Allister also faces a charge of causing grievous bodily harm to another teenager.
A solicitor for Curran said his client strongly denied the charge, and under cross examination a detective confirmed that prosecution witnesses said Curran was not involved in the actual physical attack.
As the three men were led from the dock, there were shouts from the public gallery.
One man tried to get into the dock but was restrained by police officers who led him out of court.
julieann.spence@ulsterstar.co.uk
Ulster Star
19/06/2009