FIRE 'A TRAGIC ACCIDENT'
Tributes paid to victim of Lisburn house blaze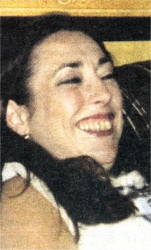 THE LISBURN Commander of the Fire and Rescue Service has called the house fire which took the life of 43year-old Martina McConnell a 'tragic accident'.
Randal McComb revealed neither of the two smoke alarms in the two storey mid terrace house were working.
It is believed the cause of the fire may have been an electrical fault but police say that investigations are still at an early stage. However, they have said that following a post mortem there is nothing suspicious about the fire.
The fire was discovered by Lisburn City CCTV operators in the early hours of Monday morning.
Around 1.30am operators noticed a large volume of smoke coming from a building at Bon Accord Terrace, just below the police station in Smithfield Street.
Police were on the scene within minutes and forced entry. The officers tried to crawl into the house but were driven back by the thick smoke.
When the Fire and Rescue Service arrived the landing, where the fire had started, was well alight.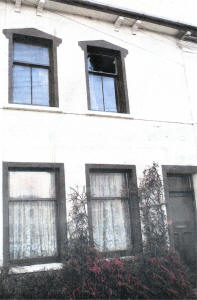 Firefighters wearing breathing apparatus entered the house and discovered Ms McConnell in the first floor bedroom.
She was taken to hospital where she was declared dead.
Neither smoke alarm activated. It is believed one of them was discovered with a battery which had melted.
The fire was brought under control within 15 minutes but the Fire and Rescue Service remained at the scene for four hours Mr McComb said it was unfortunate the smoke alarms were not working.
"This is a tragic accident. I would like to take this opportunity to pass on our condolences to the family circle."
Four appliances attended the fire, two from Lisburn Fire Station and two from Cadogan.
Ms Mcconnell worked at Lagan Valley Hospital.
A spokesperson for the South Eastern Trust said: "The Trust deeply regrets the death of our colleague Martina who was a well liked and highly dependable member of staff.
"She will be sadly missed by her friends and colleagues whom she worked with. The Trust also extends deepest sympathies to the family circle."
Councillor Brian Heading said: "The death of a young woman in such tragic circumstances is shocking to everyone.
"I want to urge everyone to check their smoke alarms on a weekly basis and take safety measures to prevent a horrible tragedy like this happening again.
CI1r Andrew Ewing said there was a deep sense of shock throughout the community. "This sad news is a stark reminder of just how fragile life really is and also how quickly a housefire can take hold with devastating consequences.
"My thoughts and prayers are with the family."
Lagan Valley MLA Trevor Lunn praised the fire service. He said: "I would like to praise the efforts of the fire service in their attempt to save the life of this woman. Their's is a dangerous and unenviable job that requires massive courage."
Ms McConnell was an only child and is survived by her Uncle John, Aunt Maureen and cousins Donna and Stephen.
Her funeral took place on Thursday to St. Patrick's Church, Chapel Hill, Lisburn with burial afterwards at Holy Trinity Cemetery.
Ulster Star
27/02/02009