Mayor's Parade hosts a fusion of colour to celebrate 400 years
And don't forget the fantastic Family Fun Day in Wallace Park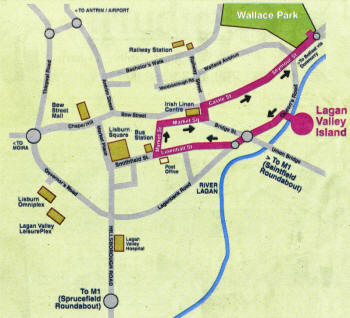 Every year thousands line the streets to watch the Mayor's Parade as it travels round the City. The route of the parade this year sees it leaving from Lagan Valley Island and continuing along Linenhall Street, Market Street, Market Square, Castle Street, Seymour Street, finishing at Wallace Park. Make sure to get a good viewing spot so you don't miss any of the fun.
STEP into summer in colourful style with Lisburn City Council's annual Mayor's Parade. Come and enjoy the colourful display of dancers, bands and floats as it parades through the City on Saturday 9th May.
This year's visitors to the Mayor's Parade will be entertained by a fusion of culture that will celebrate the 400th anniversary of Lisburn. The parade will take place in the City Centre on the 9th May 2009, with the crowds being entertained afterwards at a 'Family Fun Day' in Wallace Park.
The Mayor's Parade will entertain the crowds with representations from all of the communities across the City including sultry tunes from local instrumental bands; a Laughing Cavalier from the Wallace Trust; homage to the Huguenots, the great inventor Harry Ferguson and the Suffragettes; Chinese dragon dancers and a range of colourful floats paying tribute to the Linen Industry and the various families who have helped shape the Lisburn we know today! During the launch of the parade, Lisburn City Council Mayor, Councillor Ronnie Crawford, was given a taster of what can be expected on the day.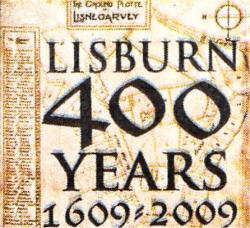 Commenting on the preview the Mayor said: "I am looking forward to leading the spectacular line up that has been planned for this year through the City.
" The involvement of local individuals, schools and community groups will ensure that Lisburn celebrates the momentous occasion of its 400th Anniversary in style.
"I would encourage everyone to come along on the 9th May, to watch the parade as it travels through the City and then visit Wallace Park to enjoy the Family Fun Day," he concluded.
The parade will leave Lagan Valley Island at 1pm (approx) before making its way through the City Centre to Wallace Park, where the Family Fun Day will get underway, providing a range of kids activities and family entertainment for an action-packed afternoon to be enjoyed by all ages.
| | |
| --- | --- |
| | |
| FLASHBACK - Stilt walkers taking part in last year's parade through Lisburn | Councillor Ronnie Crawford at the launch of this year's Mayors Parade, which will celebrate the 400th anniversary of Lisburn. Pictured with the Mayor are some of the representatives from across the community who will be taking part. |
Ulster Star
08/05/2009