Parents nominate very special nurse for top award
by MARY MAGEE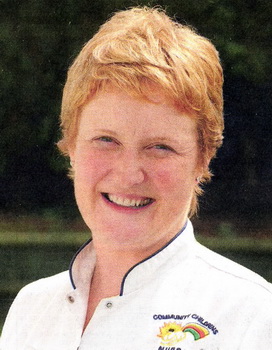 A COMMUNITY paediatric nurse at Warren Children's Centre who has been shortlisted for the Nursing Standards Award has spoken of her shock and delight.
Margo Duffy, who has been a nurse for 28 years, said she was 'gobsmacked' that parents took the time to nominate her for such a prestigious award.
" I'm shocked and a little embarrassed, but at the same time it's lovely that patients' families would think enough of you to take the time to do this," she said. "I would never have anticipated something like this happening to me.
"It's also a reflection of a really good team that I work with. There are three of us who work hard and we support each other."
Margo began her nursing career in the neurology department at the Children's Hospital at the Royal before moving to a special school in Downpatrick and then the local hospital.
One of the two local mothers who nominated Margo, Bernie Drayne - whose daughter Roma has had three complex operations to correct problems with her spine over the last ten years - praised Margo for the work she did with her daughter.
Following each upper cervical spinal fusion, Roma has had to wear a 'halo' for nine months, attached to her skull with pins, which created enormous difficulties in trying to care for her.
Mrs Drayne said: "We really loved Margo for her sense of humour, always able to lift Roma's spirits and ours.
"These were very difficult days and Roma looked forward to Margo's visits. We all built up a special relationship with Margo...She and Roma had their own jokes and great conversations.
"Margo got to know Roma, and could talk about all sorts of things that Roma liked - books, films, Harry Potter...Margo is special."
Another local mother, Vivien Jess, said: "This nomination could have been written by a number of families who have benefited from Margo's special treatment."
The Jess family first met Margo 18 years ago when she helped to care for their son Ryan, who was diagnosed with a progressive Life-limiting condition. Sadly Ryan passed away in 1994, but Margo came back into the family's life when their daughter Ashleigh was diagnosed with the same condition around five years ago.
"It is extremely difficult to put into words what is special about Margo," says Mrs Jess. "She has all the qualities you would hope to find in a really good nurse - that is caring, sensitive, proactive, knowledgeable - wrapped up with a great sense of humour. However that does not nearly do her justice."
Ulster Star
04/09/2009