Former Lisburn teacher passes away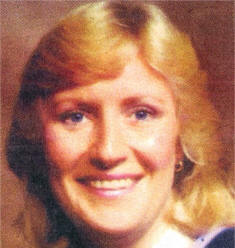 A FORMER teacher at two prominent Lisburn schools recently passed away.
Martha Stafford, formerly of Tamniarn, Dungiven, spent much of her teaching career at Laurelhill College and Fort Hill College. Martha was the eldest of seven children, born into the Cromie family in the 1950s. She received her education at Dungiven Primary School and Limavady Grammar School and later graduated in Biology from Queen's University in Belfast.
Martha spent most of her teaching years in the Secondary Sector in Laurelhill and Fort Hill College. She would want to be remembered as someone who taught with professionalism and great organisational expertise. She related well to her pupils in the role as School Youth Club Leader. The young people trusted her as a friend who was approachable while respecting her role as a teacher. She was loved and respected by colleagues and pupils alike. Martha will be remembered as a great conversationalist who brought fun into people's lives. She was a very talented seamstress and taught night classes in Dungiven.
She was married in 1986 and enjoyed 23 years of marriage with her husband Norman.
During her life she travelled a lot, especially in the United States. One of her highlights was her visit to Argentina to trace the footsteps of Norman's grandfather.
Martha retired from teaching in 2001 due to illness. She moved back to the Ballymoney area to be near her own family circle. This helped her greatly to endure her long-term illness.
Martha is loved sadly missed by her husband Norman, brother George and five sisters Letitia, Anna, Vye, Eleanor, Diane and all her nieces and nephews.
Ulster Star
03/07/2009