Memories of yesteryear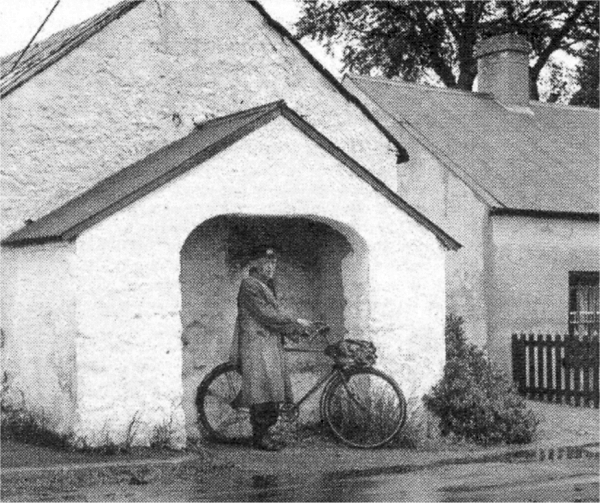 A reader has sent in this picture hoping it would stir some memories of yesteryear for many readers. It shows a postman taking shelter under a postman's shelter, Milltown near Derriaghy in 1935. If you can shed any more light on the picture please let us know at the Star, 12A Bow Street, Lisburn BT28 1BN or e-mail news@ulsterstar.co.uk
THIS old photograph of the postman's shelter in Milltown in the 1930s stirred a lot of memories for Star readers.
One reader recognised it as a similar photograph to one that appeared in the book 'Derriaghy, A short history of the Parish, revised, added to and updated 2006', by the Very Reverend W N C Barr.
"The postman, however, is no longer wearing a coat and has emerged from the shelter. Perhaps it had stopped raining," she said. "This photograph was taken from the Post Office Magazine September 1935." Another reader remembers her childhood in the area. "I grew up in the area and I have a memory of sitting in the shelter when I was a little girl while someone painted a picture of me," she said.
Isobel Spence (nee Best) also remembers actually living in the house into which the postman's shelter was built.
"My parents rented the house just after they got married in the 1940s," explained Isobel. "They rented it from John Bell, the publican who owned the Travellers Rest. He owned other houses in Milltown as well.
"I remember as a child thinking the shelter was a chimney but no-one ever really explained to me what it was for.
"It was a one bedroom house and my dad built a lean-to onto it to grow plants and
tomatoes and the path at the back was made of ashes.
"I can't believe someone has a photograph of the house. We only lived there for a few years when I was young but seeing it again has brought back some fantastic memories," she added.
Ulster Star
17/04/2009