Queen's Birthday Honours bestowed on local people
Cloona Oasis Centre Manager honoured by two heads of state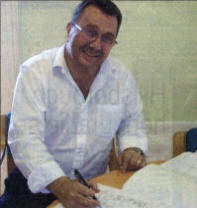 THE Manager of the Cloona Oasis Centre, Francis Dornan, has been honoured by both the Queen and the President of Ireland this week.
Francis received an MBE in the Queen's Birthday Honours List and in the same week he met with President Mary McAleese.
Both honours were in recognition of his many years of hard work in the Colin community.
"I was very surprised," admitted Francis. "I have worked in the community for many years and for 12 years I had no salary.
"I feel this award is for other people too. It's an achievement for everyone in Cloona and something like this is a real lift for everyone who works here." Cloona House works in the local community, particularly with people who can feel excluded from society. There are 23 projects currently ongoing and some 500 people pass through the doors every week.
As well as being honoured by the Queen, Francis was invited to lunch with the President of Ireland this week. "It is a real honour to have my work honoured by two heads of state," he said.
Francis' family, including wife Annette, sons Roy, Joseph, Francis Jr and Christopher and daughter Anna are thrilled.
Francis, his wife and mother are looking forward to their visit to London to receive the award. And Francis is hoping to get the opportunity to reveal another Royal connection when he meets the Queen.
"My mother worked in the pearl factory on the Stewartstown Road and helped to make the pearls for the Queen's coronation," he added.
"Anyone who knows me knows wouldn't miss an opportunity to share the story if I can!'
MBE for Dromara Doctor Helen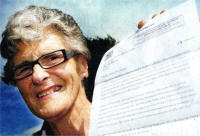 A HILLSBOROUGH Doctor who was a GP in Dromara for nearly four and a half decades has been awarded the MBE.
Doctor Mary Helen Elizabeth Kirkpatrick (known as Doctor Helen by many of her former patients) said she was "thrilled" when she found out the good news that her services to healthcare in Northern Ireland have been recognised.
"I am absolutely delighted and excited," said Helen who retired from Dromara Medical Practice two years ago.
She explained that she joined her father's practice in Anahilt in 1963.
"When my father, Dr David Kirkpatrick, died in the 1970's the Dromara doctor and myself merged the two practices."
Helen continued to work in Dromara for 44 years.
"I feel this is an honour also for Dromara Medical Practice. I enjoyed my work and I loved the people", she said.
"I wish that my late husband William Fullerton, a farmer, had been able to share this with me," said Helen who has two children Andrew and Kay and seven grandchildren.
The well known face in the local community is looking forward to collecting her MBE and will continue to enjoy her roles as Chairperson of the Cancer Research Hillsborough branch and Medical Officer of the Ballynahinch division of St John Ambulance.
Honoured for services to Victim Support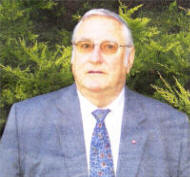 LISBURN man Joseph Dunne has been awarded an OBE for services to Victim Support in Northern Ireland.
Joe, originally from Liverpool, has lived in Lisburn for over 35 years.
He said he was "elated" and "proud" to be given such an honour.
Joe became involved with Victim Support NI in a voluntary capacity in 1988 and was Chair of the board of trustees until February this year. He had been previously Vice-Chair.
Joe, who is now retired, said; "I never expected to get an honour for doing something like this. "I'm only one of many volunteers throughout the community so it's a huge honour to be chosen."
Former Prison Governor 'delighted'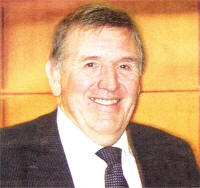 A FORMER Northern Ireland Prison Service Governor has been awarded an MBE for his voluntary service to the community.
Mr Philip Price, from Lisburn, was delighted to be included in this year's Queen's Birthday Honours list.
Mr Price served the NI Prison Service for 30 years before retiring as Governor in 2000.
He wanted to give something back to society and since then he has been heavily involved in charity work for SSAFA (Soldiers, Sailors and Airmen's Families Association), the Retired Prison Officers Association and several other charities.
He has three daughters and two grand-daughters living in the local area.
Ulster Star
19/06/2009