Reunion celebrates early days of Dunmurry High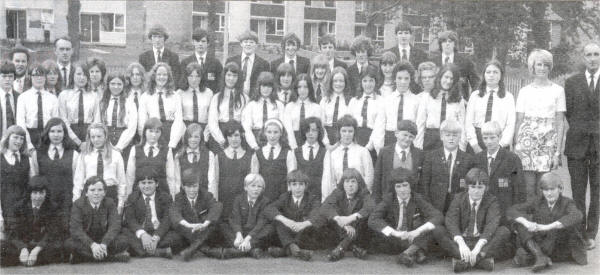 Pupils from Dunmurry High School who went on the school cruise.
DUNMURRY High is celebrating its 40th anniversary and a special reunion has been arranged next week for pupils who went to the school in the early years.
Youngsters who started at the school between 1968 — 1972 are getting together on Friday May 8 at Beechlawn Hotel for a celebration and want anyone else who first went to the school during those years to go along.
A committee of past pupils from the first five years including Isobel Spence, Paul Bennington, Patricia Hamilton, Ellen Hendron, Leslie Irwin, Diane McCrea, Trevor Stewart and Annette Suttie, has been busy promoting the event. Leaflets have been distributed throughout the local school catchment areas around Seymour Hill, Dunmurry, Milltown and Lambeg and of course the committee are tracking down pupils through business contacts and local church and social organisations.
There has been a fantastic response to the event but there are a number of past pupils whom the organising committee has just not been able to track down, people who have moved out of the local area or left Northern Ireland.
They are hoping Star readers will be able to help by passing this information on to friends and family who attended the school during those first five years and would love to hear from anyone who is interested in coming along to the reunion event or who can put them in touch with past pupils.
The evening will be a relaxed informal social occasion, the cost is £10 and this includes supper.
Contact Paul Bennington 07801676201 paul@wardandboyd.com or Isobel Bannerman (nee Spence) 07834 543751 isobelbann3@hotmail.co.uk * For more old pictures, log onto www.lisburntoday.co.uk
Ulster Star
01/05/2009