Riding for the Disabled group celebrates 20 years in the saddle
by STACEY HEANEY
| | |
| --- | --- |
| | |
| The group has enjoyed much success over the years, here are some of the successful prize-winners in June 1995, | The group enjoy the annual holiday at Crom Castle, Co. Fermanagh in 1990. |
CELEBRATIONS have begun for members of Banbridge and Moira Riding for the Disabled Association as they mark their 20th Anniversary this year.
Members recently enjoyed a special dinner in Moira to recognise the special birthday and the success of the Association during that time.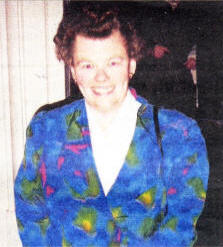 The Banbridge Riding for the Disabled Association began in 1989 when Group Organiser Julie Jordan was approached and asked if she would be interested in forming a new group to facilitate clients from Banbridge Day Centre.
20 years later the group, which later spread to Moira, is still going strong.
Having held their augural meeting in May 1989, the group, currently located at Tullynewbank Riding School in Glenavy, had enough volunteers to start to provide riding for four riders in September 1989.
Julie explained: "Our first riders were all from the Banbridge Day Centre and the disabilities ranged considerably from road accident victims, victims of the Troubles, to those with visual impairments and also learning difficulties. Indeed one of our original riders, Eleanor Jackson, still rides with us each week." She added: "Since then we have enabled many disabled people to have a go, and we now have a rota of 15 riders on our books,
riding either weekly or fortnightly. Currently the riders come from Bannvale Social and Education Centre in Gilford, Lisburn Adult Resource centre and also individuals who have taken the initiative to take up riding themselves."
Julie continued: "Since 1989 we have been a very progressive group coping with several changes and challenges. We
have merged with another group - The Cats' Eyes. We are the first Group in Northern Ireland to have a mechanical hoist to help with the mounting procedure and we also assisted with a series of hippotherapy sessions for a pilot scheme with our Regional Physio."
Members also enjoy a busy year with visits to the Balmoral show, a regional dressage competition, their Regional holiday and also their end of term gymkhana.
The group is financed by several fund raising efforts including Flag Days, donations and also small contributions from the riders. However, to ensure that Banbridge and Moira Group of the Riding for the Disabled Association continues to flourish, recurring needs of money, ponies, volunteers and indeed riders are always present. If anyone would be interested in helping in any way please contact Julie Jordan via email at kilmorehouse@hotmail.com.
stacey.heaney@ulsterstar.co.uk
Ulster Star
03/04/2009