Nearly 150 years of history ends
as St Colman's gates close for the last time
by MARY MAGEE
| | |
| --- | --- |
| | |
| Tony Lappin, principal and Cannel Robinson, secretary, outside St Colman's PS, Moira. US2109-539CD | Pictures from the past from St. Colman's |
NEARLY 150 years of educational history will come to a close on Friday (May 29th) when the principal of St Colman's Primary School in Moira closes the gates for the last time.
The two remaining P7 pupils will start an early summer break, as the school closes after 147 years.
The principal for the last 15 years Mr Anthony Lappin, who in recent times has become the sole teacher, said it would be a 'sad and emotional' day for everyone associated with the Bridge Road school.
To mark the closure Bishop John McAreavey held a mass on Sunday at the nearby church followed by a barbeque and a photographic exhibition at the school grounds for past pupils, staff and the community.
The school opened in 1862 as a national school, became a Public Elementary and then in 1964 was transformed into St Colman's PS. At one time 90 pupils were on the roll and four teachers taught at the school alongside Mr Lappin.
Mr Lappin said it had been an honour to be part of St Colman's and the community for over a decade.
"It is so rewarding to to see pupils arriving wide eyed and eager to learn at the age of four and seven years later see them transformed and ready to move into the Post Primary phase of their education," he said. "It is heartening to read and be told about so many past pupils realising their potential and recording the highest achievement at GCSE and A levels."
He thanked all the staff, the Board of Governors, the parents and all those who supported the staff and worked unselfishly with the PTA.
Mr Lappin also thanked the pupils and staff of various surrounding schools including St Johns PS, St James PS, Meadowbridge PS, St Patricks PS, Brookfield School and Ballinderry PS who had been involved with them down the years.
Mr Lappin spoke of the many achievements of past pupils. "I have followed their progress over the years as many of the Principals of Post Primary schools reported back the progress being made and achievements being earned. Many excelled academically and went onto the further education and universities. Others excelled at sport and others found their place in the workforce."
Mr Lappin, who is involved in General Teaching Council of Northern Ireland, said he will leave the school with a 'heavy heart'. "The closure of the school is a poignant moment for all concerned," he said. "If history teaches us anything it is to enjoy what we have, live in the present, prepare for the future and be thankful for the past." Demographic changes against a background of economic recession have led inevitably to the school's closure.
Mr Lappin continued: "You really have to come out of your way to get to the school as there is very little traffic passing, and we are not near main roads. At one time children came here from Lurganville, Moira, Hillsborough and as far as Aghalee."
Secretary Carmel Robinson, who has been at the school for 24 years, said the closure would be the end of an era. "I have seen many pupils come and go and St Colman's has been part of my life for so long. It was such a delight to work here and get to know the pupils. It was a pleasure to know each and every one of them."
FORMER principals of the school included Mr Maguinnis, Mr Sutland, Mr J Ryder, Mr J Hamill, Mr A McMorrow and Mr A Lappin. Vice principal was Mrs A Morriarty. Teaching staff included Mr R Grann, Mrs J Hanly, Mrs K Turner, Mrs M Heaney, Mrs M Murphy, Mrs M McGreevy, Mr J McWilliams, Ms 0 O Neill, secretary Mrs C Robinson.
Support staff Mrs G Mathews, Mrs G Davin, Mrs R O'Hagan , Mrs M McAlinden, Mrs K Mallon, Mrs D Lavery, Mrs Lavery, Mrs J McEvoy, Mrs B Devereux, Mrs McKeown Mrs R Brennan.
Board of governors were Mrs C Diffin, chair; Mr P Hillan, vice chair; Rev Fr B Brown; Mr N Colgan; Mr I McKeown; Mrs J McAlinden, Mrs S Hagan, Mrs C Stubberfield.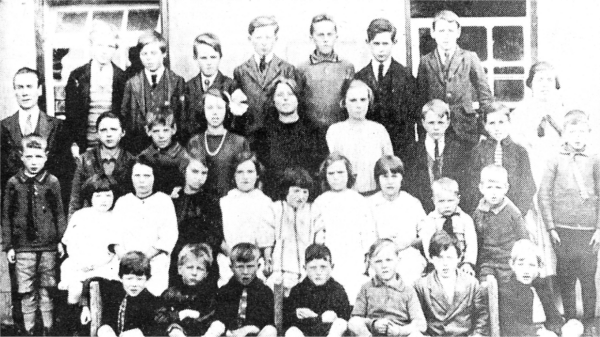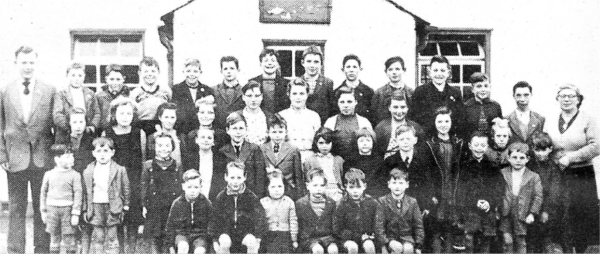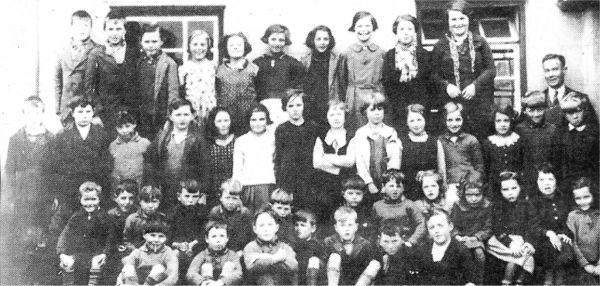 Pictures from the past from St. Colman's
Ulster Star
29/05/2009