ONE LISBURN MAN'S EXPERIENCES OF CATCHING SWINE FLU
`I was fine on Monday morning, flat on my back by Monday night'
by SARAH TOLAND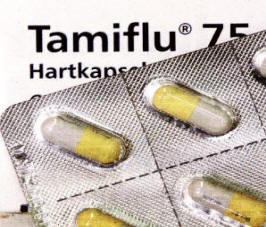 AS swine flu begins to hit, a Lisburn man has told of his experience of developing the illness, and the sudden speed with which it happened. "It started with a sore throat on Monday morning, which gradually got more and more raw" he said. At about lunch time my head started to pound and I felt really tired with sore joints and muscles. I drove home from work early on Monday afternoon, feeling exhausted. Even with the heating up full blast, I was shivering and drinking fruit juice because I was so thirsty. It was even painful to drink because my throat was so sore. "My skin felt sore to touch and I was sweating even though I was freezing. I got home before 5pm and went straight to bed with a fever and lots of layers. After sweating all night I woke the next morning with a blinding headache and my muscles were aching."
On Tuesday morning his wife contacted their GP and explained his symptoms. The doctor confirmed it was swine flu and prescribed Tamiflu which is designed to relieve the symptoms, reduce the length of time you are ill and reduce the potential for serious complications such as pneumonia.
With the help of Tamiflu and Ibuprofen, the family man said: "I started to feel gradually better throughout Tuesday and waking on Wednesday morning I felt weak with a slight headache, sore throat and muscles, but nowhere near as ill as I was on Monday and Tuesday."
With two young children, a two year old boy and an 8 month old baby girl, the family were concerned about the possible spread of the illness.
The worried father said: "I'm feeling pretty weak but over the worst, I'm in quarantine in the spare room!
"It was really just a mild but painful dose of the flu but it came on very quickly and I had no control over it until the doctor gave me the Tamiflu." The Culcavy man believes he may have contracted the flu from a family member who had travelled from another part of the UK.
Official advice to anyone suffering flu like symptoms is to contact their GP immediately. You should stay at home and not to visit your doctor to avoid the risk of spread, instead call and explain your symptoms. If the doctor confirms the symptoms to be those of swine flu, ask a family member or friend to pick up the tamiflu drug for you.
---
Lisburn woman thanks hospital staff for handling of swine flu scare
A 20-year-old Lisburn woman has thanked the staff at the Lagan Valley Hospital for their support as she waited anxiously last weekend for the results of a swine flu test after coming back from holiday.
Thankfully she tested negative for the virus which has infected thousands of people in the UK.
However, she had an nervous overnight for the test results, when she was kept isolated at the Lisburn hospital.
"I came back from holiday in Tenerife on the Wednesday morning," she explained. "I had been ill at the end of the first week on holiday but didn't think anything of it.
"When I got back I started vomiting and went to the out-of-hours doctor. They said straight away they had to test for swine flu. They wouldn't even let me walk from the out-of-hours doctor across the hospital site to A&E. Paramedics arrived in white suits and masks.
"It was like something from a murder scene."
The young woman was taken to the hospital's A&E department and kept isolated in a side ward. She was not allowed to see friends or fancily. She admits she was frustrated at the time but understands why they had to be so cautious. Thankfully she had one nurse assigned to her who helped to pass the time as she waited for her results.
I was told I had to stay the night and I wasn't allowed to see anyone until the results were back," she continued. "The nurse who looked after me really helped to take my mind off things though."
She was relieved when her test came back negative and following her experience at the Lagan Valley she has every confidence in the staff that they will be able to handle a case of swine flu when it comes through the doors. "It was handled very well," she added. "It was the longest 24 hours of my life but I was very grateful for the way the staff handled everything."
julieann.spence@ulsterstar.co.uk
Ulster Star
31/07/2009