Musical treat in aid of Tiny Life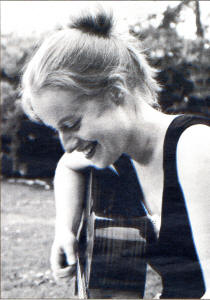 RENOWNED musicians Brian Houston, Paul Casey and Eilidh Patterson will be taking to the stage of the Island Arts Centre on Saturday January 17 for a special concert in aid of Tiny Life, Northern Ireland's premature and vulnerable baby charity.
Om 2009 Tiny Life will be celebrating 21 years of supporting premature and vulnerable babies in Northern Ireland and to mark the occasion, and raise valuable funds and awareness of the important charity, three highly acclaimed musicians will be coming to Lisburn.
Singer/Songwriter Brian Houston released his new album 'Three Free From Gold' last November. He received his first national airplay in March 2003 when his album 'Mea Culpa' was discovered by legendary Radio 2 DJ Bob Harris. 2004 saw the release of the acclaimed 'Thirteen Days in August', voted Alt Country album of the year by BBC Radio Ulster. His last album was the equally successful and highly respected 'Sugar Queen.
Joining Brian in Lisburn will be guitarist and singer/songwriter Paul Casey, who was the special guest on Chris Rea's farewell tour.
Paul has been compared to artists from David Gray to Damien Rice, Dave Matthews to Ben Haper, Gomez to Ryan Adams. Paul Casey is a musician for fans of real music.
Completing the Tiny Life Lisburn concert bill is Eilidh Patterson.
Contemporary folk singer/songwriter Eilidh Patterson's prodigious talent and exquisite aptitude for live performance has seen her sharing the stage with such distinguished artists as Nancy Griffith, Iris DeMent, Beth Nielsen Chapman and Kimmie Rhodes.
The Tiny Life concert is not only an opportunity to show support for an important charity, it is also a chance to see these three fantastic musicians share a stage.
The concert will be held in the Island Hall of the Island Arts Centre on Saturday January 17 at 8pm.
For further information, or to book tickets for the concert, priced £12, contact the Island Arts Centre Box Office on 02892 509 524.
Ulster Star
09/01/2009