Wartime role to be recalled in new mural
PARAMILITARY DESIGN IS REPLACED IN SEYMOUR HILL
by JULIE ANN SPENCE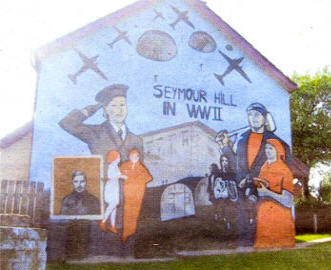 A REDESIGNED mural to mark the role local people played in the Second World War will be unveiled in Seymour Hill next Wednesday ( July 1) to replace the old paramilitary artwork.
The unveiling also marks the start of the Seymour Hill and Conway Community Network annual festival, which runs until July 11.
The mural will be unveiled during a memorial service to the men of the 36th Ulster Division and the 16 Irish division who died at the Somme. The ceremony will be held on Wednesday at 1 1 am.
This mural will be dedicated by Col Robin Charley whose family owned Seymour House, which is depicted in the new design.
There has been a long process of community consultation involved and a lot of research was carried out by local representatives from the community and the artist who painted the mural, Tim McCarthy.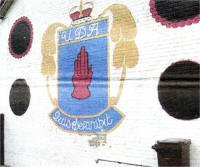 The research project was originally funded by Lisburn City Council but the development of this mural and another, which is a pictorial report of 30 years of Queensway band, which will also be dedicated on July 1, was carried out through the Arts Council For NI Reimaging programme.
A spokesperson for the community association said: We hope to have some historical military vehicles from the period along as well, with refreshments being served in the Mosside Community Hall. "The group believe this is a very significant way of officially opening the community festival and would like to take this opportunity to thank Lisburn City Council Leisure Services Committee for their support through the Community Festivals Fund."
julieann.spence@ulsterstar.co.uk
Ulster Star
26/06/2009