Young drama students tread the boards in Lisburn show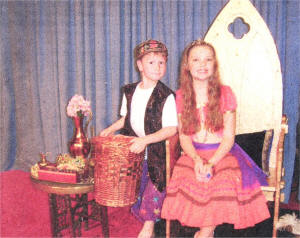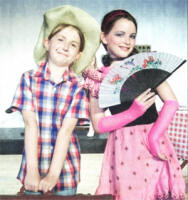 STUDENTS from the Lisburn Helen O'Grady Drama Academy recently took to the stage of the Island Arts Centre to perform for parents and friends.
The Snake Charmer', acted by the Lower Primary age group, brought the magical splendour of Arabia alive with sultans, princesses and loyal subjects. The Aladdin story had a brilliant, Helen O'Grady makeover which gave the audience plenty to chose from with a variety of rich suitors, beautiful hand-maidens and picky princesses.
The Upper Primary play, called 'The Cleanest Town in Texas', showcased the students' talents with character acting and accents in the Wild West.
Challenging
This year the Youth Theatre performed a challenging, episodic play Soap Suds using some of the advanced theatrical skills taught throughout the year and the youth theatre actors pulled it off with great aplomb. The young performers in the class managed to develop entertaining characters and, through them, a wonderful performance. Lisa Semple, the principal of the Academy, said: "The parents are always amazed at the progress of our students and this year, with no exception, we have three fantastically entertaining plays, giving the children the opportunity to experience some of the razzmatazz of the theatre."
Ulster Star
03/07/2009