Ande close to `dream job' in Summer Bay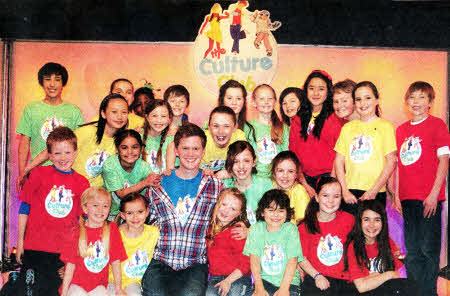 Ande on the set of the new series of the Culture Club.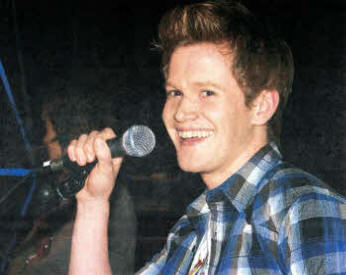 Local TV Presenter Ande Gray is counting on your votes to win his dream job of presenting a documentary from the set of Home and Away.
LISBURN TV presenter Ande Gray is dreaming of the sun, sea and sand of Summer Bay as he has the opportunity to land his dream job to present a two-part documentary for Channel 5 on TV show Home and Away - and to film it on the set of the show.
Ande has made it to the last five in the UK as part of Channel 5's 'Bay Reporter' presenter search, and now X Factor style, it's time for the public to vote on who the lucky winner will be to interview the stars and visit iconic sets such as the Caravan Park and The Diner.
Back in April, Channel 5 announced their search for a new presenter — and entries started flying in via online video site YouTube.
After uploading one last minute, Ande was selected from hundreds of applicants and it was announced on Tuesday that he had made it to the final five across the country.
Ande is no stranger to TV, as he is currently the presenter of BBC Children's TV show the Culture Club, which has a new series due out in Autumn. Just last month he landed the job of presenter on a brand new BBC show called Arts Live, which will be broadcast live around the UK via BBC's red button at 11am on June 3.
"It definitely all seems to be happening at the moment for me," said Ande. "I remember at the start of the year a friend and myself were joking that 2011 will be The year of dreams' — and it certainly has been so far for me, but for it to keep happening, I really need people to give me their votes."
Voting opened on Tuesday on Channel 5 website Holy Soap at HolySoap.Channel5.com, and will run right through to Friday May 27, when Ande will be live on Channel 5 at 6.25pm on OKTV, for the announcement of the winner.
Ande recently launched his own company, The Northern Ireland Studio of Television Arts Radio and Screen, or Nlstars for short, which provides training and opportunities for young people who are interested in TV presenting, acting, dancing, singing, modelling and Dj-ing.
"Since I was a child I've always wanted to be a TV presenter, and I know there are people out there just like me who would love to try something but have never had the chance and that's what NiStars is all about - giving people the chance — our summer training academy will be the start of it."
Full details can be found at www.NiStars.com and also on www.Facebook.com/NiStars, where you can also find links to the Channel 5 site to vote for Ande. There is also now an official Facebook page - 'Vote Ande Gray For Home and Away Bay Reporter.'
"It's the opportunity of a lifetime, and would mean so much if people to could take two minutes to help a local guy's dream come true."
stacey.heaney@ulsterstar.co.uk
Ulster Star
20/05/2011