Bill bows out after 34 years on the council
Retiring Councillor looks back over three and a half decades of public service
by JULIE-ANN SPENCE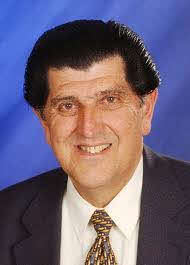 MONDAY will be a strange day for former Deputy Mayor Bill Gardiner-Watson for it will be the first time in nearly three and a half decades that he will not be waiting for the results of the council elections.
For the veteran politician, who has served as a Lisburn Councillor for 34 years, has decided to stand down from public life.
Mr. Gardiner-Watson said he took the decision not to seek re-election so he could look forward to spending time with his family.
"I was on the council for 34 years and considered it a great honour to serve the people of Lisburn over that time, having been Deputy Mayor, chairman of all of the major council committees and the first Chairman of Lisburn District Policing Partnership" he said.
Mr. Gardiner-Watson was first elected to Lisburn Council in 1977, however he has been involved in politics before that and has been a member of the Ulster Unionist Party for over 50 years.
"I was' a school master and businessman, as well as a youth leader, and I felt I could achieve more with my expertise and knowledge of education and business and that I could add value to the council," he said.
As well as serving on the council, Mr. Gardiner-Watson also represented the council on various outside bodies, including the Sport Council, Youth Council and Museums Council. He was also a governor of the Armagh Planetarium and Lisburn Institute.
He served for 24 years on the South Eastern Education and Library Board, of which he was Chairman, and was also President of the association of the five boards.
He has maintained a great interest in education and is proud of the influence he has had over the years. "I had many great achievements when I was Chairman of the Board," he explained. "The Board built schools throughout the area and as Chairman I was able to influence the Minister to provide funding for seven new schools in the Lisburn area. Riverdale was the first of those and after ten years I am still Chairman of the Board of Governors there."
During his time on the SEELB Mr Gardiner-Watson also used his influence to persuade the then Minister to build a new library in Lisburn as a pilot project for public/private partnership.
"That was a major achievement to provide a new library for the people of Lisburn," added Mr Gardiner-Watson.
Throughout his time on the Council, Mr. Gardiner-Watson has seen Lisburn continue to thrive and develop and takes great pride in the role the council has played in that development.
"When I first joined the council we didn't have many facilities," he said. "Over that time we have provided the Irish Linen Centre and Museum, Leisureplex, the civic, conference and arts centre, new library and college. We have also refurbished Castle Gardens and are currently working to refurbish Wallace Park and Aberdelghy Golf Course. We are also still the city council with the lowest rates in Northern Ireland.
"I would congratulate Lisburn council and particularly the officers," he continued. "I believe they are the best team of officers of any council in Northern Ireland.
"I wish the new council well. Lisburn has been a very successful council and I am sure that success will continue. We will have a new and probably younger team of councillors but I have every confidence in their ability to continue the good work."
Being a Councillor has been a major part of Mr. Gardiner Watson's life and he admits he will miss it. However, he insists he will be "keeping a watch on things" and is looking forward to pursuing his other interests.
"I am still involved in business as director of a number of companies and I am Chairman of Lisburn YMCA," he said. "I will also be able to devote more time to golf and gardening and will be able to give more time to my family and enjoy family life. It is time to step down while I am still able in mind and body to continue my other interests."
julieannlspence@ulsterstar.co.uk
Ulster Star
06/05/2011