Former Lecturer recalls Childhood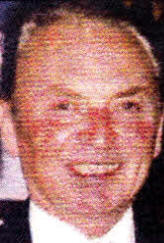 FORMER lecturer at Lisburn Technical College has put pen to gaper to capture his childhood memories of living in Antrim and its experiences at the 'Tech'.
Bobby Cameron, who was a Technical engineering Lecturer in Lisburn, recently published 'Antrim and Beyond: Beyond Part One (Childhood Memories of Antrim in War Time)'. As well as fascinating stories and facts about his childhood home, Mr. Cameron also talks in his book about Lisburn and in particular his old workplace which is now the South Easter Regional College. Mr Cameron tells tales of growing up and shares his memories of the Second World War. However, far from being a series of parochial recollections, most of the scenes and events recalled would have resonance with most places in the rest of the UK.
"There are memories of events witnessed around Antrim at this time - and indeed typical of many other places in the UK - the arrival of the American Army, Belgian soldiers resting on a road near a country school and the local, fatal crash of a Hudson bomber near my school," said Mr Cameron.
"The British Army was there too, with camps all over the place. For our parents it must have been a terrifying time, but in a way it was exciting for the children. We all felt part of it, somehow."
The book also recalls local wartime losses and the capture of the German Enigma codes. The book is available at Easons in Bow Street, priced £19.99.
Ulster Star
01/04/2011