Plan for new mental health unit in Lisburn approved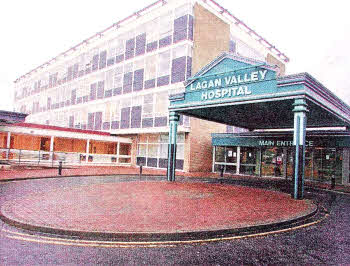 PLANS by the South Eastern Health and Social Care Trust to reform mental health, physical disability and emergency care services have been approved by the Department of Health.
The mental health changes will mean the creation of a single centre of excellence for acute psychiatric inpatients at Lagan Valley Hospital in Lisburn replacing three units on the Ulster, Downe and Lisburn sites.
The Trust say the changes will also see an increase in mental health services in the community.
The plans had been consulted on between June and September, and were accepted by the Trust Board and supported by the HSC Board in November before being submitted to the Department.
The Trust says the proposals relating to Emergency Care in the Downe are the most urgent' due to the ongoing shortage of middle grade doctors, and it plans to implement these in April this year.
The new arrangements will see no change for patients using the Emergency Department between 8am and 10pm, but between 10pm and 8am there will be a new urgent care service run by GP Out of Hours and accessed in the normal way.
Director of Hospital Services Seamus McGoran said: "We welcome the Minister's support for this new model of care. The Emergency Department at the Downe was becoming unsustainable due to the local and national shortage of middle grade doctors. These new night time arrangements will mean 97% of patients will get their care as usual, and the front door of the hospital remains open. We see this as a model for the future for local hospitals."
In disability services, three day centres in the Ards and Bangor areas, all of which are in accommodation which needs updating, will be replaced by one new and one refurbished centre. Both the mental health and physical disability reforms require capital investment and the timescale is likely to be 18 months to two years.
Business Cases will now be developed for mental health and disability proposals and further details on their implementation will be issued later.
Director of Adult Services, Desi Bannon said "I am pleased that the proposals have been approved. This model of service delivery promotes recovery and independence and I look forward to working with users, carers and professionals in their implementation".
Ulster Star
18/02/2011