Health Minister insists work is ongoing to extend opening hours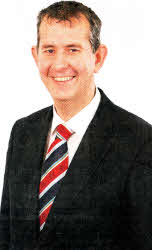 HEALTH Minister Edwin Poots has said that work is ongoing to extend the opening hours of the Lagan Valley Hospital Accident and Emergency Department but insisted that decisions would not be taken for "political influence." Last week it was revealed the opening hours of the A&E in Lisburn would be slashed from 24 hours a day to 9-5. These hours were apparently extended this week until 8pm and Mr Poots insists that "everything possible" is being done to extend the hours further.
The Lagan Valley MLA revealed that Lisburn GP Dr Campbell, Chair of the local Commissioning Group, will be "looking at the potential" for GPs to man the A&E department at the hospital in order to extend the hours further.
Mr Poots also said that 70% of patients who visit Lagan Valley A&E do so during the hours of 9am -8pm, which will be the new opening hours of the unit.
The Health Minister also said that due to the lack of junior doctors, the Lagan Valley A&E department was being staffed by more senior doctors.
The service people are getting should be a good quality service during that time as people will be seeing doctors with experience," he said. "We cannot turn things around quicker and everything that can be done will be done. However, decisions will be taken based on clinical guidelines and not for political influence."
---
The debt we owe the LVH'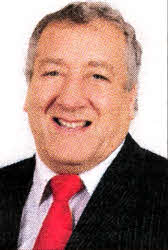 SEVERAL Lisburn Councillors have spoken of their own personal experiences at the Lagan Valley Hospital as they vowed to fight for the A&E services, which will be reduced from Monday.
Speaking at the Monthly Council meeting on Tuesday, Councillor Pat Catney said he owed staff at the hospital "a debt of allegiance" after suffering from a collapsed lung and blood clot during the recent election in May when he was elected to the council.
Mr. Catney explained: "I took very seriously ill with a virus during the election and ended up with a collapsed lung and a clot in my lung. I have a debt of allegiance to the staff, and I am sorry, truly sorry, I didn't see this coming."
Councillor Stephen Martin, who called on the Council to meet with the Trust and fight for local constituents, said he had been struck down with a virus and had been well cared for by staff at the LVH.
Mr. Martin said: "From a personal point of view, a year ago I suffered a medical condition and if it hadn't been for the quick action of the A&E staff at 11pm I would have been in very serious trouble. I am a 26-year-old young man, but I was struck down by a virus. I wasn't aware of much of what was going on, but I know for my family and friends it was very worrying, and I know how helpful the staff at the Lagan Valley were."
Meanwhile, Alderman Paul Porter said: "I was at the Lagan Valley on Saturday morning at 3am.
"I was in casualty after a sporting injury and when you are sitting at 3am in agony it is not pleasant, but I can't thank the staff enough for their help."
---
`Change is temporary'
THE South Eastern Health and Social Care Trust has insisted the changes to the opening hours at Accident and Emergency is temporary.
A spokesperson said that despite "extensive efforts" the restriction in opening hours was "necessary."
"The Board has been working with all Trusts including Northern Ireland Ambulance Service to ensure that the changes can happen smoothly and safely," she explained.
"Patients can attend A&E at the Lagan Valley Hospital between 9am to 8pm daily. The hospital will continue to admit patients in its normal pattern. There are no changes to any other service at Lagan Valley.
"The Board will continue to work with the Trust to see if improvements can be made to opening times. A key priority for the Board has been to ensure emergency provision is available to the population in the greater Lisburn area.
"From Monday August 1 the Emergency Department (A&E) at Lagan Valley Hospital will change from operating 24 hours a day to being open from 9am to 8pm daily, 7 days a week. This is a temporary change due to a shortage of medical staff but the change is expected to be in place for a number of months. Efforts to recruit, more doctors will continue.
"Patients can attend A&E at Lagan Valley Hospital as normal between the hours of 9am and 8pm. Outside these hours, the Lagan Valley A&E Department will be closed and patients should seek help/ advice at an alternative emergency facility." She continued: Over the past few years, it has been increasingly difficult to recruit medical staff for Accident & Emergency departments. This has been a national problem across the UK.
'A number of factors are behind the staffing difficulties including unexpected absences, difficulties in obtaining suitably qualified locum doctor cover, reductions in the hours which medical staff can work because of the European Working Time Regulations and changes in clinical practice which have led to increasing specialisation. These factors have been well documented over the years.
"Although the Trust is considering a wide range of options for the future of emergency care at Lagan Valley Hospital in the longer term, the change to limited opening hours as an interim measure was chosen in order to address current recruitment difficulties.
"The urgency of the current situation will not detract from this review and any associated public consultation regarding the longer term plans for Lagan Valley Hospital. The aim is to provide safe and effective care for all those who attend the Accident & Emergency Department at Lagan Valley Hospital," she concluded.
24 hour Accident & Emergency departments are available in Ulster Hospital (9048 4511), Royal Victoria Hospital (9063 2250), Belfast City Hospital (9026 3877), Mater Hospital (9074 1211), Royal Belfast Hospital For Sick Children (9063 3755), Craigavon Hospital (3833 4444), Daisy Hill (Newry) (3083 5000), Antrim Area Hospital (9442 4548). The Accident & Emergency Department at the Downe Hospital will continue to open from 8am to 10pm (4461 3311). Anyone requiring emergency attention after 8pm should ring 999. There are no changes to the Lagandoc GP Out of Hours Service - telephone 9260 2204. A full Accident & Emergency Department will continue to operate at the Ulster Hospital, Dundonald, 24 hours a day - telephone 9048 4511.
julieann.spence@ulsterstar.co.uk
---
After 8pm - `seek help or advice elsewhere'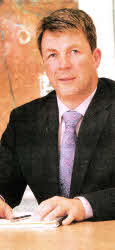 THE news that the Accident and Emergency Department at the Lagan Valley Hospital will operate from 9am-8pm only from next Monday was given to the council in a letter from the South Eastern Trust.
And there is concern that with the reduction hi hours only being officially confirmed on Tuesday, many local people may not know what the changes will mean for them.
In the letter to the Council, the Trust's Chief Executive Hugh McCaughey confirmed the Emergency Department at the LVH will change from operating 24 hours a day to being open from 9am-8pm, seven days a week.
Mr McCaughey wrote: "The unit will then continue to be staffed after 8pm to ensure that those patients attending before that time can be treated and either discharged home or admitted to the hospital/transferred to another hospital. The Emergency Department service at Lagan Valley Hospital remains unchanged between 9am and 8pm. Outside these hours, the LaganValleyA&E Department will be closed and patients will need to seek help/advice elsewhere."
---
WHAT DO YOU THINK?
WHAT do you think about the reduction in opening hours at the lagan Valley Hpspital Accident and Emergency Department? Do you think it is the safest option if there are not enough doctors? Do you think more should be done to ensure the unit stays open 24 hours?
Do you believe the Trust has been entirely open about the plans for the hospital? Do you think this will mean the end of A&E in Lisburn?
Let us know what you think by writing to Ulster Star, 12A Bow Street, Lisburn, BT28 1BN or email news@ulsterstar.co.uk
---
Time for those making decisions to listen to the people affected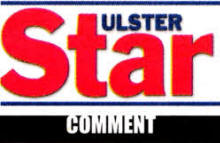 THE people of Lisburn are getting sick of the South Eastern Trust and the Department of Health hiding behind jargon when talking about the future of our hospital.
Phrases about 'stakeholders', 'options' and 'models of care' were last week trotted ou1 when the Lagan Valley suffered the latest body blow with the closure of casualty overnight.
Yet the people who matter - the citizens of Lisburn and the staff at the hospital - were again the last to know what was going on.
This latest crisis is being blamed on a shortage of junior doctors.
That seems absolutely incredible. When did the Trust realise there was a shortage of junior doctors? Presumably it must have dawned on someone somewhere more than a week before taking the drastic step of closing a city's A&E department overnight?
What efforts have been made to find a solution such as rotating doctors around several hospitals as suggested by the local MP? How long will this last?
There are other questions to which we are entitled to hear answers.
We also need to know what steps have been taken to ensure the hospitals which will have to assume the extra burden will be able to cope? Did the Trust talk to the management at Craigavon and the Royal to warn them 1hey were going to have to provide overnight A&E services to a city of over 100,000 people?
And the most important question of all - if this situation is resolved will the Department still want A&E at the Lagan Valley scrapped as part of their cost cutting measures? Even the minister admitted when a service is cut it's very hard to re-instate it.
The suspicion is strong that the overnight closure is not something the Trust or Department will shed too many tears over and they are hoping to 'manage' the scrapping of casualty altogether.
If that is not right, then let someone senior come out and say it. Let them say openly what plans they have. Equally, if it is out of their hands and the doctors are running the show, let them say that too.
At least the people of Lisburn will have a chance to confront 1hose making the decisions and demand answers.
The return of the assembly was supposed to herald a new era of accountability and transparency where the people could hear what was planned and have an input into the decisions which affect their lives.
We're still waiting for that to happen.
To return to previous page please click here
Ulster Star
29/07/2011