Caring Lara nominated to carry Olympic torch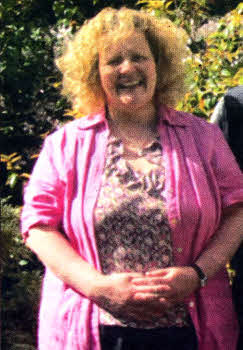 Lisburn woman Lara Macfarlane has been nominated to run with the London 2012 Olympic Torch.
THE Brownies have a saying 'Lend a Hand' and leader of a local Brownie Unit Lara MacFarlane is hoping to do just that after being nominated to run with the London 2012 Olympic Torch.
Members of the public are being encouraged to nominate the person they believe most deserves to carry the Olympic Flame as it tours the UK, in association with Lloyds TSB, and Lisburn resident Lara has been one of the first to be picked out.
43-year-old Lara, from Dorchester Park, dedicates her life to children, not just as a child minder but also within the Brownies for over 20 years.
This led to a nomination from her younger sister Natasha Macdonald, something Lara hopes gives her the opportunity to experience the London 2012 excitement.
"It is quite an honour to be put forward to carry the Olympic torch but even more of a surprise to be honest with you," Lara commented.
"My sister lives in England and I don't see a lot of her so when I got the email through I was really shocked but pleased at the same time.
"It is really nice to know that people appreciate what you do and I love what I do to so it is great.
"As well as being a childminder, I work with the Brownies, the same one I was with when I was a child so it is great to give something back."
Even a stint at Oxford Brookes University to study Hotel and Catering Management didn't stop Lara, helping out with a Brownie pack in England.
And after putting her daughters Lucy and Anna through the process too, a starring role at London 2012 would be just rewards for her dedication.
"Working with the Brownies is very rewarding and we do a lot of charity work through it and try to give the kids a good start in life," she added.
"To be given the chance to play a part in the Olympics after not going for tickets is brilliant and after all this it would be a lovely prize."
To nominate yourself or someone else to be a London 2012 Olympic Torchbearer with Lloyds TSB, visit www.lloydstsb.com/carrytheflame. Nominations close on September 12. Terms and Conditions apply.
Ulster Star
01/07/2011