Simon wins Daly Trophy for second time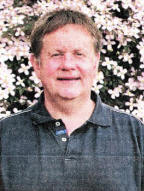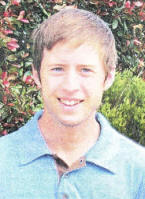 SIMON McCall (24) won the Fred Daly trophy at Lisburn last week-end for the second time, his first success being in 2009.
He got off to a great start with four pars in the front nine giving him 24 points. He made heavy weather of the longer back nine finishing with two double bogeys for 18 points but his total of 42 gave him the trophy.
Barry Cathcart (20) was second with 39 points. Three pars going out helped him score 21 points with a birdie three at 16 the highlight of the back nine.
Five players finished on 38 points: Robert Heasley (5), David Johnston (19), Rodney Osborne (9), David Galway (27) and Myles Connery (13).
Robert was one over par on the 17th tee. Unfortunately he ran up a double bogey six but his 19 points on the back nine was sufficient to give him third place.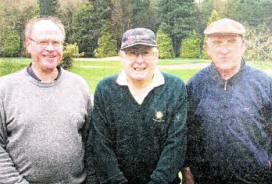 Ryan Symington (2) made a great start to his round being one under par after six holes. He proceeded to take two double bogeys to go out in 39. A level par back nine gave him a total of 75 to win the gross prize. Congratulations to Brian Wilkinson for his first hole in one at the sixth. His seven iron shot landed six feet from the flag, spun right and ran straight into the hole.
Result of Wednesday competition: 1st Gary Campbell (22) 40 pts. 2nd Leslie Cross (13) 39 pts. and 3rd Ben Kirkwood (9) 38 pts.
Lisburn made a good start in the Mid Ulster Seniors' League over the (Annesley course) at Royal County Down. Ray Rankin and Fred Walsh, Ivor McCandless and Ian Mac Donald, Bob Roulston and John Boyd all scored 40 points or more.
Ulster Star
15/04/2011