Lisburn musicians strike a chord with youth orchestra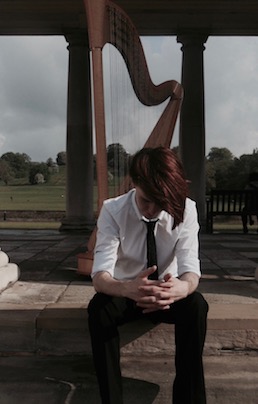 Richard Allen
THREE local young musicians will be performing with the Ulster Youth Orchestra this month.
Harpists, Ciara McGlade, who lives in Hillsborough, and Richard Allen, who lives in Lisburn, as well as Lisburn cellist Dermot Clenaghan, will be helping the orchestra to celebrate its 18th birthday with concerts in Belfast and Londonderry.
The Orchestra will bring its talent, energy and enthusiasm to performances of three Russian masterpieces.
The concert will open in declamatory style with a rousing rendition of the Festive Overture by Shostakovich followed by what is possibly the most popular and romantic piano concerto in the repertoire, Rachmaninov's Piano Concerto No 2. The concert will conclude with Rimsky - Korsakov's dazzling orchestral suite, Scheherazade.
Ciara began playing the Irish traditional harp when she was just eight years old. She has been learning the concert harp for the last nine years and has performed with the Ulster Youth Orchestra for the last three years.
"I'm looking forward to playing in Scheherazade this year, meeting up with some of my
friends and meeting new people as well and learning more under the guidance of Cliona Doris, our harp tutor and Gary Walker who will be guest conductor," she said.
18 year old Richard Allen, who has been accepted to the Trinity Laban Conservatoire of Music and Dance in London, began studying the Concert Harp in 2009 and recently won the Catherine Judge Memorial Award. He has also been the Principal Harp in the City of Belfast Youth Orchestra for the past year.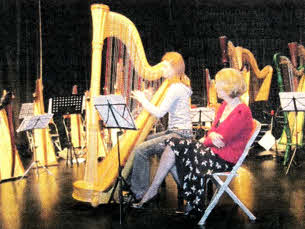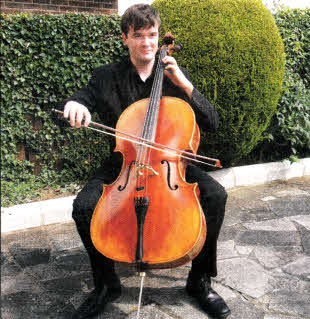 Cellist Dermot Clenaghan, who is a first year Music student at Queens University, is delighted to be returning to the Ulster Youth Orchestra this year. "The hard work and dedication of each individual member creates a very exciting atmosphere during the whole course and especially during the concerts," he said.
"The Ulster Youth Orchestra summer course is one of the most inspiring, challenging and enlightening experiences for any young musician in Northern Ireland. I can't wait for this year's concert and all the concerts that will follow in the years to come."
Tickets for the Guildhall concert can be obtained from the Millennium Forum box office, Londonderry, online at www.millenniumforum.co.uk and for the Ulster Hall concert from www.belfastcity.gov.uk/ulsterhall Tickets £12 (£5 concession) for both concerts are also available at box offices on respective concert evenings.
Ulster Star
05/08/2011