Prime Minister's praise for local charity that is changing lines
THE Prime Minister, David Cameron, has endorsed the community-based work of local learning disability charity Positive Futures.
After hearing about the charity's 15th anniversary, the Prime Minister wrote to say: 'Your person-centred approach, based on the principles of partnership, opportunity, involvement, inclusion and equality, is clearly delivering a first class service to young people and adults with a learning disability."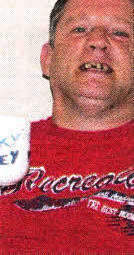 The Prime Minister's letter is included in '15', a print and audio publication which marks fifteen years of community-based work by Positive Futures and features the personal stories from two people from Lisburn.
The publication, subtitled '15 Years: 15 Stories: 15 Lives Transformed' uses words, pictures and voices to tell people about the tough, moving and ultimately inspirational lives and achievements of 15 people supported by Positive Futures.
Two of the people appearing in '15' —William Lightbody and David Millar - are from Lisburn.
William, who was formerly a long-term patient at Muckamore Abbey, spoke about his life at the launch of '15' at W5 in Belfast where he helped to represent the many others who need the type of personalised support provided by Positive Futures.
William is now living at the Windermere Supported Living Service in Lisburn after almost eight years at Muckamore Abbey.
In his new home William can make his own choices, from what he wants to eat to whether he wants to Iie in on a Saturday.
His Support Worker Alison Gordon, who helped William tell his story, said: "We support him to do his own cooking, shop for groceries or CDs, have the company of other people, all sort of things. There's normality in his life now where he decides what to do. He doesn't have to do everything at everyone else's say. This is what's new to his life and he is just so happy."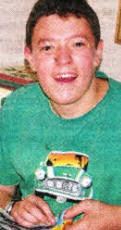 19-year-old David, meanwhile, is autistic. He lives at home in Lisburn and has been involved with Positive Futures for over ten years.
David is supported by Lisburn Families Service and through them he has enjoyed trampolining, football and pony trekking.
He said: "We had lots of fun with the Buddy Group like going to the cinema and bowling. When I left in June I was given a certificate and everyone clapped. I felt happy.
David's mum Karen added: "He was so happy to be applauded like that. Positive Futures held such a lovely ceremony that day. I think back to when there was nothing in our area that suited David and how Positive Futures came in to our lives."
Whilst David is now beyond the age limit for the group, Karen says it helped her son become "a confident, sociable and happy young man."
Ulster Star
01/07/2011