Royal Irish Regiment to receive Freedom of the City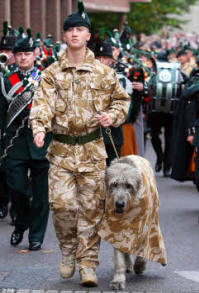 THE Freedom of the City of Lisburn is to be conferred on the Royal Irish Regiment this Spring in recognition of their 'invaluable and distinguished service'.
The Mayor, Alderman Paul Porter, said that he was honoured the event would be happening during his Mayoral term.
"It will be a privilege for me to be part of the conferment of the Freedom of the City to the Royal Irish Regiment," he said.
"Throughout the past year two of my main themes have been volunteering and support of the armed forces, both at home and abroad, and I look forward to welcoming our newest Freeman of the City, in one of my final official engagements as Mayor of Lisburn." Alderman Ivan Davis, who himself received the Freedom of the City last year, said he was delighted the Royal Irish Regiment would receive the honour and urged local people to support the ceremony.
"I am delighted that Lisburn will be hosting a homecoming parade for the Royal Irish Regiment returning from the frontline in Afghanistan," said Mr Davis.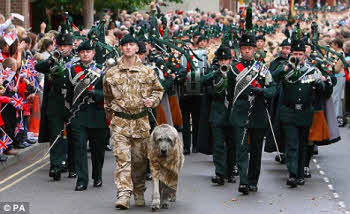 "The Armed Forces from the United Kingdom have acquitted themselves superbly and the Royal Irish Regiment is no exception and we have every reason to be proud of them. Sadly at times it comes at a cost, with the loss of life and serious injury in the service of country and regiment.
"Lisburn is not only a city but also the headquarters of the army in Northern Ireland and I would urge the people of Lisburn to turn out in their thousands to give the Royal Irish Regiment a really good homecoming welcome," he concluded.
Further details of the event will be announced in due course.
julleann.spence@ulsterstar.co.uk
Ulster Star
11/03/2011