Lisburn Youth League helps young footballer
by MARY MAGEE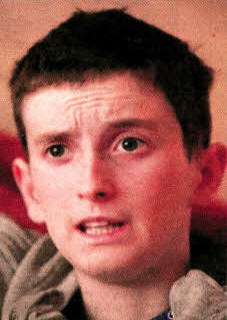 THE teams in the Lisburn Junior Invitational Football League are coming together to raise money for a talented 15-year-old footballer who had both legs amputated in a life saving operation before Christmas.
Ryan Cinnamond, described as an 'exceptionally talented footballer', played centre half for Grosvenor under 16 team in the league but suffered a ruptured aneurysm which forced doctors to amputate both his legs.
On hearing of the tragic news the committee of the league raised £1500 at their finals in the New Year and also plan to donate money from the Finals in May.
They are also organising a golf day at the Down Royal Golf Course on Saturday, May 14 from 9am. Organisers are looking for sponsors of a hole at a cost of £100 and have already received some sponsorship towards the holes and several prizes have also been received.
Local footballers have already assisted the Cinnamond family from Newry with the youth league giving them a donation and officials visiting Ryan and his family. The South Antrim League sent £200 to assist Ryan.
It is now hoped businesses and the general public will support the golf tournament to help a young man who is determined to lead as full a life as possible.
Chairman of the Lisburn League Stanley Sheppard described Ryan and a quiet and unassuming boy.
"He is very brave and for something like this to happen to someone so young with such a footballing talent is tragic," he said.
"We know that he will get the help that he deserves and we wanted to do what we can for him and his family.
"He had played for a few seasons and was very well thought of. He has such a good heart.
"Since the incident the league has been organising a number of fundraising events to help Ryan in the months and years ahead.
"He is a very brave young man who has said that he plans to run the marathon at some stage. That is the type of young fellow he is. He has been such an inspiration on the football field and will remain an inspiration to all of us both off and on the field. What happened to him was such a tragedy."
Facebook page https://www.facebook.com/theryancinnamondtrust
Ulster Star
08/04/2011