Sarah enjoys a life changing Year in the USA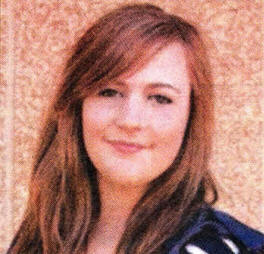 A LISBURN student who has just returned from America where she spent a year on a Business Education Initiative Exchange at St. Andrews Presbyterian College in North Carolina, said it made her realise how special Northern Ireland is for such a small place.
Sarah Kee, 22, a third year biochemistry student at Queen's University, studied business at St. Andrews with some focus on equine studies after winning a scholarship.
"Northern Ireland is special for so small a geographic place," she said.
"We have mountains and beaches and everything in between. It is a two-hour drive from one corner of the country to the other. So it was a bit of an adjustment when I was away, a two hour drive wasn't much but that's the longest trip we take to get anywhere in Northern Ireland."
Sarah was also able to see at first hand the differences between here and the US.
"Everything in life is a business," she said. "There are also big differences in the education system.
We go straight into college and it is a three year program. Health care is free and it is still a very local economy."
Sarah, who has done some independent travelling in the United States, also got about as a member of the St. Andrews Cross Country, equestrian and women's lacrosse teams. She was awarded most outstanding player for the cross country team.
Sarah added: "SAPC is a fantastic college, I made life long friends, was presented with endless opportunities and the staff where all so welcoming and supportive to me. I couldn't have been sent to a better college.
"St. Andrews under the Business Education Initiative (now called Study USA) has changed my life. It provided me with more confidence through all the presentations I did throughout the year and I really enjoyed the business classes.
"I am now considering different career options in the business sector related to my degree and it has increased my desire to run my own business. I am really looking forward to what the future now holds for me.
"I can't thank the British Council enough for providing me with this unique opportunity and also the wonderful college in which I was placed. I can't wait to go back and visit again some day.
"This was a great opportunity and the life experiences were definitely worthwhile."
The Business Education Initiative is funded by the Department for Employment and Learning in Northern Ireland and delivered by the British Council. Sarah was the second participant of the program to select St. Andrews.
Sarah Kee.
Ulster Star
27/05/2011