Raise your cup for kids' charity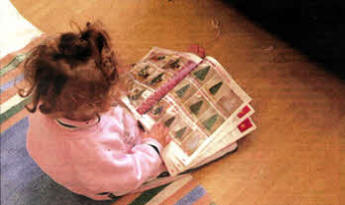 HUNDREDS of Save the Children tea parties are being held all over Northern Ireland to raise much-need funds for the charity's Born To campaign.
The parties are being hosted by the charity's 23 volunteer branches up and down the country.
And many of the teaparties are being held during Save the Children Week.
Jo Keating, Save the Children's NI Fundraiser, said, "The funds raised will go to help the world's poorest countries where children are dying at a rate too awful to think about. They'll never have the chance to discover what they were born to do.
"At Save the Children we believe that no child is born to die, but 8 million children under five die every year from illnesses we know how to treat or prevent, such as diarrhoea and pneumonia. In the 21st century this is utterly wrong.
"The shocking reality behind these figures is that many child deaths could be prevented by staggeringly simple treatments.
"Vaccinations, mosquito nets, rehydration salts and clean water can save a child's life. Having a cuppa or a cream tea to mark Save the Children Week will help buy them - and save lives.
"Among the countries were are focusing on at the moment are Japan and Libya and our teams are working flat out to alleviate the suffering of children there."
Save the Children's tea-party initiative is being supported by Marks & Spencer. The tea is being provided by Punjana and the coffee by Johnston's.
Jo added, "We all drink an average of three cups of tea a day. Yet something as simple as your daily cuppa could help save a child's life.
"We also believe no child should be born without a warm home, the right food or the hope of a good education. That's why we're also helping the poorest children in Northern Ireland to get a better start in life through our projects in disadvantaged areas.
"Every one of us can play our part. Whether you're born to run, sing. cook or party — you can turn whatever you love into a fundraiser.
"When the cost of a chocolate bar would pay for a baby's essential medicine, the money you raise or donate really does have the power to save a life. Join us today - your support
will make a huge difference to children."
Ulster Star
06/05/2011