Historic former school building given protection
by JENNY MONROE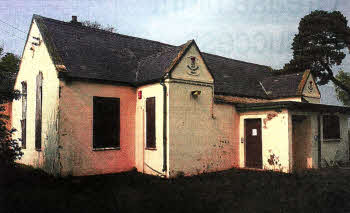 A FORMER school and teacher's house outside Hillsborough has been spot listed by the Northern Ireland Environment Agency (NIEA).
The Agency issued a Building Preservation Notice (BPN) to protect the structures of the former St John's Primary School and Teacher's House at St John's Road for a period of up to six months.
A spokesman for NIEA said: "Our built heritage is important and should be protected. Early indications are that this school and school master's house are particularly noteworthy. The school is well proportioned and detailed and enjoys an unspoiled setting, little changed since it was first opened.
"The attached master's house adds further interest. As well as the connection to the Marquis of Downshire, it has an important social history linked to the many local families whose children attended school there.
"It is now protected from alteration or demolition and the Department of the Environment has six months to consider all of the information and carry out its statutory consultations before issuing a final decision on a listing."
The single storey school and attached school master's house was constructed in 1853 to accommodate rural school children from the Upper Kilwarlin area and continued as a school until its closure in 2003. The school bears the monogram of the Marquis of Downshire and was let to the Church Education Society before becoming a National school in 1879. It was built in connection with the nearby St John's church which is already a listed building.
Ulster Star
22/04/2011