New units to replace lost Brigade at Thiepval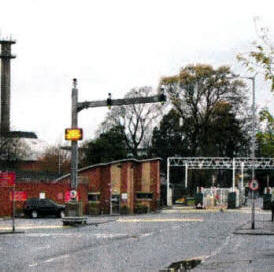 LAGAN Valley MP Jeffrey Donaldson has confirmed that the 19th Brigade, which is currently based at Thiepval, is to move out of Northern Ireland. But he said other troops would replace them in the Lisburn barracks.
The decision to take 19 Brigade back to the mainland had been expected and concerns have been expressed about the impact this will have on civilian staff at Thiepval, as well as on the local economy.
There had even been speculation that Thiepval, which is currently the headquarters of the army in Northern Ireland, could be downgraded.
However, Mr. Donaldson said he has received assurances that will not happen and that other units will be moved to Thiepval when 19th Brigade, who are currently on tour in Afghanistan, are relocated to England.
It is not yet clear if the units which will move to Lisburn are currently based in Northern Ireland or if other units could be brought in from England.
"I have been having discussions with senior command of the army," said Mr. Donaldson. "Last week I had meetings with the Chief of General Staff and others to discuss the decision to withdraw the headquarters of 19th Brigade from Thiepval and relocate them to the mainland.
"Whilst this will result in the loss of a number of personnel from Lisburn, I am informed by the Ministry of Defence there will be new units moving into Thiepval, both regular and reserve units.
"Hopefully this will help to sustain a reasonable level of employment at Thiepval and minimise the ' impact on the local economy."
Mr. Donaldson added: "I have also been given reassurances that Thiepval Barracks will continue to be the headquarters for 38, the Brigade that covers Northern Ireland and there is no question of Thiepval being downgraded as the headquarters of the army in Northern Ireland."
julieann.spence@ulsterstar.co.uk
Ulster Star
10/06/2011