Lunn to stand down from council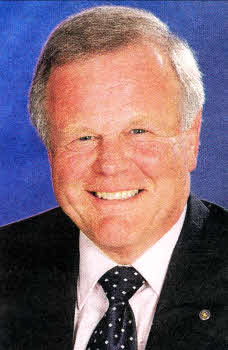 ALLIANCE assembly member Trevor Lunn is standing down from Lisburn Council.
Mr. Lunn has announced he will not be seeking reselection to the council in May's local government elections, instead concentrating on the assembly poll.
"There has been much debate about the principle of MLAs also sitting on local councils recently and I feel that the time has come to separate the two jobs and allow someone else to stand for the Council seat" he said.
"I have decided not to stand for election to Lisburn City Council in May and to concentrate my efforts as a public representative in the Assembly, provided the good people of Lagan Valley will allow me another term as their Alliance representative."
Mr. Lunn, who was first elected to the Council in Lisburn North 10 years ago, said it had been 'a privilege' to represent the people of the area as a councillor, "I was particularly honoured to be elected Mayor in 2006 and I will leave the Council with regret, but it is time to move on" he said.
Mr. Lunn also criticised the outcome of a recent debate at Stormont on the issue of double jobbing. "This resulted in a split decision in that MLAs are not precluded from standing again for Council even though numerically the assembly voted emphatically to stop the practice, because one party (the DUP) put down a 'petition of concern' to block the bill from becoming law" he said.
"I feel this was an unsatisfactory use of the blocking mechanism, and that although the bill did not pass the argument was won, and this helped me to make my decision.
"Lisburn Alliance will field good candidates in all the Council areas and I wish my replacement success as they continue to represent Alliance values and the people of the City of Lisburn."
Ulster Star
25/03/2011