Law student set for Washington
Victoria wins place on prestigious programme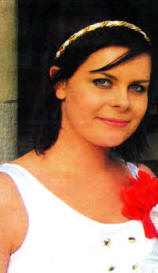 A LISBURN student is preparing for an exciting summer working in Washington D.C.
Victoria Dowds, 25, a Post-graduate law student at the University of Ulster, was selected from more than 35 applicants to participate in the Washington Ireland Programme (WIP), a cross community charity which offers young leaders from Ireland and Northern Ireland the opportunity to live and work in the US capital while completing leadership training and public service projects.
WIP awards each student a prestigious two month internship ranging from Capitol Hill to government agencies, entrepreneurial businesses and the nonprofit sector.
Looking forward to the experience Victoria said; "I feel privileged to be part of this unique network and I can't wait to get to Washington DC to get started with my internship, it is an opportunity of a lifetime."
Throughout its 17 year history WIP has built strong links with the political elites in Washington DC with several interns working with then Senator Obama, then Senator Hillary Rodham Clinton and Senator John McCain.
Bryan Patten, WIP's Executive Director, commented: "This year's class exemplifies the quality of our young people on Ireland and Northern Ireland. All are extremely accomplished, have a track record of community service and have demonstrated their capacity for leading in their communities. Their experience on the Washington Ireland Programme will provide them with the opportunity to work with those who are leading on a global stage.
"By building their skills, we believe we can help create a peaceful, stable and prosperous future for Northern Ireland and Ireland."
If you would like to track Victoria's progress you can read her blog and view photos at the programme's website www.wiprogram.org
Ulster Star
13/05/2011