WESTFIELD BACK SPRUCEFIELD OVER BELFAST
by JULIE-ANN SPENCE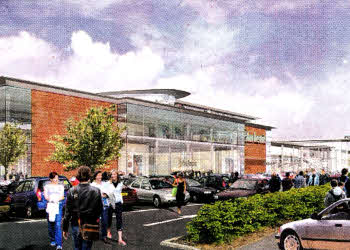 WESTFIELD, the biggest shopping centre developers in the world, are selling their stake in Belfast's Castle Court and renewing their backing for the John Lewis development at Sprucefield.
The company has told Lagan Valley MP Jeffrey Donaldson that while it is opting out of Belfast, it remains committed to Sprucefield, despite the delays and obstacles which have been put in its path.
The news that Westfield was selling its share in Castle Court came in the same week that the Court of Appeal dismissed a case by Central Craigavon Ltd., owners of the Rushmere Shopping Centre, which has been holding up the public inquiry into the John Lewis application.
Dismissing the appeal, which centered on the validity of a planning policy, Lord Justice Girvan said the Court wished to avoid delaying the planning process any further.
We have sought to avoid any further delay in reaching a final decision on the issues raised in this appeal and we have accordingly sought to expedite the decision in this appeal" he said.
It appears there are now no further obstacles to the public inquiry going ahead.
Huge potential at Sprucefield recognised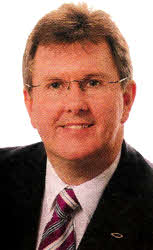 "Following the recent decision of Westfield to sell their retail centre at Castle Court in Belfast, I have been in touch with the company and they assured me of their continuing commitment to the proposed retail development at Sprucefield," said Mr Donaldson.
"Westfield will therefore continue to participate in the forthcoming public enquiry, which will examine the planning application for a John Lewis store and associated retail facilities at Sprucefield.
"Whilst Westfield are undoubtedly disappointed with their experience of the retail sector in Belfast, they do recognise the huge potential of developing a major retail outlet at Sprucefield. They recognise that it is important to ensure there is a balance between that development on a regional basis and preserving the retail integrity of local city centres in Lisburn and Belfast.
"I am hoping to have further discussions with Westfield and both they and John Lewis continue to have my full support and I believe the support of the vast majority of the public, who want to see an attractive retail development at Sprucefield, which has the potential to attract thousands of shoppers to the Lisburn area."
julieann.spence@ulsterstar.co.uk
Ulster Star
10/06/2011