First Kingdom Thistle contest
Pipe Bands by Mervyn McConnell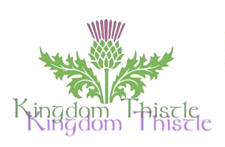 THE first ever Kingdom Thistle solo competition was held at Lochgelly High School Scotland recently.
There were 66 pipers and 62 drummers competing at this event and a very high standard of playing was achieved from them all.
Such was the success of the day that the organisers are planning this to be an annual event in the future.
Taking the top drumming prize was Steven McWhirter from Cullybackey who won first in the Hornpipe and Jig, runner up in the MSR gaining him the overall open drumming title.
Andrew Carlisle from Ballygowan was third in the MSR and first in the Hornpipe and Jig giving him the overall runner up piping prize.
Other local players to win prizes were Eoin Rogers from Annsborough who secured third and fourth place prizes in the under 13 and under 16 drumming, Aaron McLean second place in the under 18 drumming and Scott Wallace second in the 18 under piping.
The first ever Co. Monaghan Pipe Band Championships sponsored by the Castleblaney Chamber of Commence and the Irish Pipe Band Association (Leinster Branch) was held last Saturday in the grounds of Glencairn Hotel Castleblaney.
About 12 bands competed for lucrative prize money and Mervyn Herron Contest secretary for the Northern Ireland branch assisted the organisers stepping in to compere the competition.
The results are as follows:
Grade 4B - 1st Thiepval Memorial. 2nd. Bellaghy. 3rd. Lisnamulligan plus best drums.
Grade 4A - 1st. Quinn. 2nd. Thiepval Mem. 3rd. Moneygore. 4th. Lisnamulligan plus drums.
Grade 3 - lst.Raffrey plus best drums. 2nd. Manorcunningham. 3rd. Quinn.
Grade 2 - 1st. Raffrey. 2nd. Arklow.
50 pipers and 50 drummers will compete at the Ulster Solos which will take place on Saturday April 25 in Monkstown Community School with piping starting at 10am and drumming at Liam. Pipers must sign in at 9.30am and drummers at 10.30am.
Adjudicators are Peter Hunt (Ayrshire), Brian Donaldson (Edinburgh), Stuart Shedden (Glasgow), Norman Dodds (Ballymena), John Scullion (Omagh) and Jim Baxter (Glasgow).
A reminder to all trophy officers to return trophies of the Ulster solos at this competition with all other trophies to be returned at the Banbridge indoor competition.
The popular Banbridge Indoor Full bands competition will be held on Saturday May 2 in Banbridge High School, where 27 bands will compete in this the only surviving indoor full band event to be held.
The draw for bands has already been made and the event will commence at 12 noon. Adjudicators are L. Ingram and Denver Cardwell for piping, Alan Ronaldson for Ensemble and Adrian Hoy for drumming.
There is a meeting of the Co. Down section of the RSPBANI branch on April 29 at the Millbrook Lodge Hotel Ballynahinch starting at 8pm. All representatives are urged to attend this important meeting.
The first of the local outdoor competitions will take place on Saturday May 9 with the Co. Tyrone championships held at Dungannon Rugby Club.
Then on Saturday May 16 the Scottish Championships will be held in Levengrove Park, Dumbarton and many of our pipe bands will travel over to compete at this the first of the five majors of 2009.
The 36th annual RSPBA County Antrim pipe band and drum major championships sponsored by Carrickfergus Borough Council will be held on Saturday June 6 in Woodburn Playing Fields Carrickfergus commencing at 12 noon.
There will be Grades 4B, 4A, 3B, 3A, 2 and 1 and also novice junior juvenile and senior drum majors.
The contest will be in the open and the Tuning Park is in close proximity to the arena. There will also be a Final Tuning area which must be used by all bands prior to entering the contest arena.
Pipe Majors are requested to carry their list of registered players to be produced on request.
Entries close on Tuesday May 19 and bands will be notified in writing of the draw number and approximate time of play. Forms should be sent to Mrs Elyse Ussher, 4 Temple Road Upper Ballinderry, Lisburn BT28 2 PD.
As well as the pipe band and drum majors competition there will be a range of activities for all the family running in parallel with the competition.
Ulster Star
24/04/2009