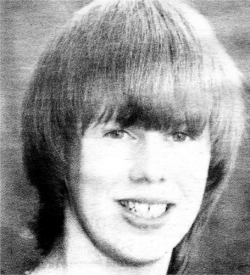 MICHAEL Purvis aged 17, recently spent a week of work experience at the Star. He is studying A-Levels at Laurelhill Community College and has a part time job in Subway.
Q&A
What do you like doing on your day off?
I like to go into Lisburn or Belfast with my friends or go to the cinema.
Q&A
If you were to choose your favourite meal what would it be, where and why?
The steak in a restaurant called Max Beach on the Costa del Sol is really nice. The restaurant has a great atmosphere and brilliant views of the sea.
Q&A
What has been your proudest moment?
Getting a B in my maths GCSE. I got a U in my mock and was told I wouldn't get higher than a D so I was very pleased.
Q&A
What was the most frightening moment of your life?
Two years ago when I was in Spain on a family holiday we arrived early in the morning and the taxi driver taking us to our apartment fell asleep. My Dad had to argue with him to keep him awake. It was scary as the car started to drift across a busy road.
Q&A
How would you describe your taste in clothes? What's the most you ever spent on a single item?
I like casual clothes. Most of my clothes are bought in Quicksilver. My most expensive item is a coat that cost
Q&A
What was your most embarrassing moment?
There are lots. Showing up in School with one black school shoe and one trainer was embarrassing.
Q&A
What music do you like?
I like all sorts of music but my favourites re Rock and Indie. My favourite bands include Franz Ferdinand and the Artic Monkeys. I also really like Charlotte Church.
Q&A
What sports person do you most admire?
Kelly Holmes.
Q&A
Describe your best ever holiday. What would your dream holiday be?
My best holiday is probably last year's. My family and I go to Costa Del Sol every year. My dream holiday would be to travel to Japan or Australia. I'd love to take a Gap year before University to see more of the world.
Q&A
What is your greatest remaining ambition?
I'd love to work on radio or as a journalist so I suppose my greatest ambition is to get a job in one of these fields.
Q&A
If you were on a desert island what three things would you like to take with you?
My Ipod, my sister and my phone.
Q&A
If you could spend a day with a celebrity whom would you choose?
Alex Kapranos from Franz Ferdinand or Jo Whiley from Radio One.
FAVOURITE THINGS...
| | |
| --- | --- |
| Car Ford | Mondeo |
| Film | Kill Bill |
| CD | Red Hot Chilli Peppers 'Californication' |
| Book | The Shining by Stephen King |
| Actor | Dominic Monaghan |
| Actress | Anne-Marie Duff |
| Drink | Water |
Ulster Star
31/03/2006