Q&A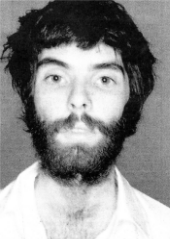 Neil Elliott Gillespie, 21, from Lisburn, is a drummer with Sixstarhotel and a freelance illustrator.
What do you like doing on your day off?
I tend to get a week off after a busy spell with the band as opposed to one day here and there. That week is spent in London, A usual day would be sleeping in to midday. then walking to bagel bake to get a bagel and cream cheese. I often go to my favourite cafe and check my emails. I then meet my girlfriend Karen after she finishes college, we would head to an exhibition or space that is showing something that interests us, go out for a bite to eat or to our favourite cinema, the 'Prince Charles', which has one screen and shows films that have been out the previous year.
If you were to choose your favourite meal what would it be, where and why?
Definitely roast chicken with chips, long green beans, gravy and buttered bread cut into triangles (very important) in the New Piccadilly restaurant, London. I loved the place because my grandfather discovered it and took my Dad, he loved it and took me. I loved it and pretty much took all my friends! Unfortunately it closed down earlier this year.
What has been your proudest moment?
Probably releasing our album in February. It feels good to have a product. Since the release of "A Kind of Crusade", we have sold out some of my favourite venues, such as the Limelight in Belfast and Nice n Sleazys in Glasgow. After you put so much energy and work into something, it's so rewarding to see crowds of people wanting to see you play.
How would you describe your taste in clothes?
I'm a hoarder when it comes to clothes. When I come back from a tour I have a huge travelling bag packed with clothes, yet my cupboard and drawers are also full. I'm not interested in brands really, if it looks good I wear it. Until the last few years I only ever had a couple of pairs of shoes - I can't keep count now. I love second hand shoes. I picked up a great pair of cowboys boots in a flea market in New York, and a pair of black chelsea boots in a vintage store in London. The newest addition is a pair of brown brogues I got in Berlin in the summer.
What would you do if you won a million pounds?
Get straight onto the property ladder, invest into 'We Collect Records' and invest into the charity 'Stop The Traffik'.
What was your most embarrassing moment?
Thinking I was too cool to wear the school's swimming trunks. I opted for white shorts which of course are see-through when wet.
What music do you like?
How long do you have?
What sports person do you most admire?
Lance Armstrong, his autobiography is amazing.
Describe your best ever holiday.
On my 21st birthday Karen surprised me with tickets for the train to Paris. I packed my bag and jumped on the train, I was in Paris within a few hours.
What is your greatest remaining ambition?
To illustrate a children's book.
FAVOURITE THINGS.....
| | |
| --- | --- |
| Film : | Belleville Rendezvous |
| Comedian : | Dylan Moran |
| CD : | Me without you - catch for us the foxes |
| Book: | Down and out in Paris and London George Orwell |
| Actor: | Ed Norton |
| Actress: | Helena Bonham Carter |
| Drink : | Fifi on the rocks |
Ulster Star
11/01/2008