Q&A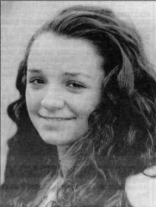 SOPHIE Banna, 16, is studying for AS Levels in English, French, Spanish and History at Victoria College. She was at the Star recently to get an insight into journalism.
What do you like doing on your day off?
Beginning with a long lie in until at least 11am, then spend the day shopping -preferably with someone else's money and finally catch up with friends in the evening.
If you were to choose your favourite meat what would it be, where and why?
Spaghetti bolognaise made with Quorn - as I'm a vegetarian - with salad and hot chocolate fudge cake for dessert.
What has been your proudest moment?
Getting accepted back into my school's sixth year.
What was the most frightening moment of your life?
The turbulence was pretty bad when I was on a plane a few years ago.
How would you describe your taste in clothes?
Fairly normal, the majority of my clothes are from Topshop, Zara and H&M.
What would you do if you won a million pounds?
Give some to charity, take a holiday with my friends, maybe to South America, and then put some away for university.
What was your most embarrassing moment?
Far too embarrassing to publish in a newspaper.
What music do you like?
Although my favourite band is Snow Patrol I mostly like dance music.
What is your greatest remaining ambition?
To visit South America as I'm interested in its history and I study Spanish at school.
If you could spend a day with a celebrity whom would you choose?
Britney Spears to see if what the press writes about her is actually true.
If you were stranded on a desert island what three things would you want with you?
Water, a friend to keep me company and my ipod.
FAVOURITE THINGS.....
| | |
| --- | --- |
| Car | Mini Cooper |
| Film | Pretty Woman |
| Comedian | Graham Norton |
| CD | Final Straw - Snow Patrol |
| Book . | The Lovely Bones by Alice Sebold |
| Actor | Johnny Depp |
| Actress | Cameron Diaz or Jennifer |
| Aniston | Drink Diet Coke |
Ulster Star
15/02/2008