Seymour Hill Methodist Church Dunmurry
Seymour Hill Methodist Church, Dunmurry.
The church was opened in November 1958.
Notice Board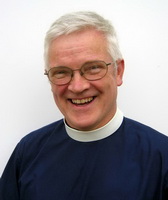 Rev. Robert Wallace
Pastoral Assistant
Ballybog Road, Seymour Hill, Dunmurry.
Pastoral Assistant: Rev Robert Wallace
Sunday services:
Morning: 11.30am
Evening: 7.00pm
Website: www.methodistchurchinireland.org
HISTORY
Seymour Hill Methodist Church was officially opened in November 1958. The first minister of the church was the Rev. Robert Gallagher. In the early years of the church's history, Mr Gallagher received assistance from the late Rev. Richard Ludlow. The Rev. James Turner succeeded the Rev. Robert Gallagher as minister in 1961 and was in turn succeeded by the Rev. Winston Good in 1966.
A new extension to the church premises was officially opened in 1970. The Rev. James MacCormack was appointed as minister in 1971 and remained at Seymour Hill until 1977 when the Rev. Samuel Clements succeeded him.
The Rev John Moore was appointed minister in 1983, followed by the Rev Dr Brownlee Glenny in 1989 and was in turn succeeded by the Rev Mervyn Kilpatrick in 1994, the Rev Leslie Spence in 1997 and the Rev Bill Lavery in July 2001. After retiring as minister of Dromore and Priest Hill Methodist in June 2008, the Rev Robert Wallace was appointed as Pastoral Assistant on 13th July 2008.
Seymour Hill was part of the Lisburn Methodist Circuit until 1966, when it became part of the Finaghy Circuit. The Superintendent Minister is the Rev William Davison.
Brief history as recorded in a book 'Lisburn's Rich Church Heritage' by John Kelly