Claire Mulholland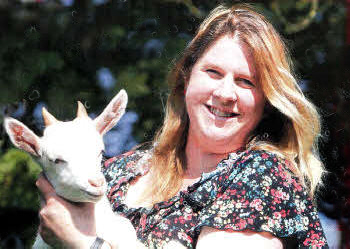 Claire Mulholland
CLAIRE Mulholland from Lisburn runs her own petting farm business Blackberry Farm's Little Mobile Farm.
The mum of six is married to Brendan and they are expecting a seventh addition to their family. Originally from England Claire moved to Lisburn when she got married. Claire's new business first started off with her wanting her children to grow up being interested in animals so over over the last 8 years the family threw themselves into trying lots of different farming experiences from rearing chicks, turkeys, ducks, geese and keeping goats, pheasants and rare breed pigs. Seeing how her own children have enjoyed and benefited from their experiences, inspired Claire to set up the Little Mobile Farm.
As you can imagine with 6 children I have a very busy household. So far I have been able to fit the mobile farm visits around school hours. Our youngest is in playgroup a few mornings a week, so that has helped and between Brendan and myself we have managed to juggle school drop offs and pick ups between us.
Now I am in full swing, visiting 1 schools, nurseries, play groups, special events, retirement homes, churches and parties. I take our friendly, furry animals from Blackberry Farm to offer a traditional farm experience alongside interactive storytelling. I have tried to mould the business around family life and my children are very hands on with the animals and involved in caring for them at home. I get up early and get all the animals sorted out and loaded onto a trailer.
There are many benefits for children to interact with animals, it helps build confidence and is very
therapeutic. I offer a traditional farm experience, alongside interactive storytelling, as if the characters just hopped off the page into the room. This concept taps into timeless children's classics to deepen a child's love of stories, while allowing them to learn about how to care for animals through experiential, hands-on learning. It provides an unforgettable experience, giving children and adults the opportunity to hold, pet, feed and groom the animals.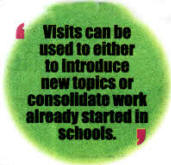 I love celebrating the different seasons and I offer unique ways of joining in the celebrations for each season. There's a variety of different animals for different seasons with relevant storytelling, along with seasonal crafts and activities for the children to enjoy. Visits can be used to either to introduce new topics or consolidate work already started in schools.
In the Autumn the visit will include a hedgehog, the tortoise and a turkey, at Easter the children meet the bunny and they can hatch out little chicks using computerised incubator.
They can also monitor the egg development through a microscope and be mother hen and care for the little chicks.
After a visit I take the animals home, tend to them and the other animals and then it's straight into school runs, homework, activities and tea. After this I'm straight back out to put the animals to bed first then the kids. The time commitment is similar to that of having children, you just can't have a day off when you feel like it and you have to make sure there's enough food to go round.
I'm really enthusiastic about Blackberry Farm's little mobile farm and I'm passionate about moving it forwards. Find out more about at www.blackberryfarmni.co.uk
Ulster Star
08/06/2012