Colin Reid of the NSPCC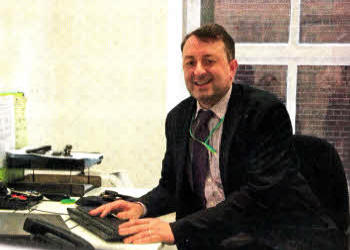 Colin Reid of the NSPCC
COLIN Reid from Hillsborough is the policy and public affairs manager for the NSPCC, which has a vision to end cruelty to children in the UK. The proud father of two daughters, Katie,18, and Elise, 11, he worked as a senior social worker before taking up his post with the NSPCC. The Northern Ireland Policy and Research Unit, which he heads, is one of over 20 services and projects operated by the NSPCC across the province.
This is a really exciting time for the Society. We're going through a lot of change, but it's our goal to keep making life better for the one m five children who have been severely abused or neglected in childhood.
At the minute we're busy setting up 26 pioneering services across the country that build on the best knowledge from around the world. These are innovative new services, working directly in local communities to protect children from domestic violence, parental drug and alcohol problems and mental illness in families. We're fighting against sexual abuse, neglect and physical violence towards children, and we're helping to keep some of the most vulnerable children safe, including babies, children in care and deaf and disabled children.
As policy and public affairs manager there's no denying it's a busy job. I normally try to avoid the. rush hour traffic on the M1 by working from home or finding somewhere with Wi Fi where I can use my laptop to reply to emails and organise my day. My role involves researching and writing a lot of papers, leading the NSPCC's interface with Northern Ireland government departments, building and maintaining key relationships with officials and providing responses to government consultations.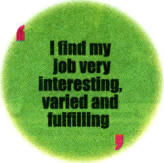 I work with colleagues, in co-operation with statutory and voluntary organisations, on policy issues, and legislation that will better protect children and young people. While the NSPCC operates across the UK, the fact that Northern Ireland has its own government means that circumstances and priorities here can differ greatly from other regions. We are a team of three, which includes a senior researcher and policy officer. The team carries out relevant, locally-based research on policy issues affecting children and young people, to ensure that the work we do is the best possible fit for Northern Ireland's needs.
We work very closely with the children's spokespersons in each of the political parties, providing advice and input into developments. In 2003 I worked with then Lagan Valley MLA Patricia Lewsley to take forward a private members bill on regulating Area Child Protection Committees. While
political problems at Stormont meant the Bill did not succeed, many of its provisions appeared in, the Safeguarding Board (Northern Ireland) Act passed at the Assembly last year. In recent times we have worked across a lot of issues such as vetting and barring, cross-border child protection, internet safety and strengthening public protection arrangements. I find my job very interesting, varied and fulfilling. There are challenges, not least last year leading NSPCC's evidence on vetting and barring to the Westminster Select Committee on the Protection of Freedoms Bill. That was admittedly stressful at the time, but good to have had the experience.
While my work with the NSPCC is certainly demanding, and requires a lot of flexibility, I feel it's a great privilege to be in this position - working to make a meaningful difference for children in Northern Ireland.
Ulster Star
02/03/2012