Heather Oliver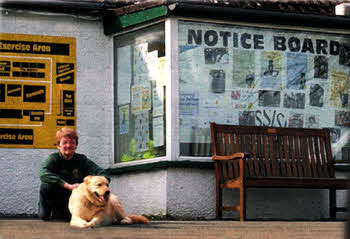 HEATHER Oliver Manager of Assisi Animal Sanctuary
HEATHER Oliver is Manager of Assisi Animal Sanctuary - Northern Ireland's largest independent animal welfare charity, providing shelter for up to 200 companion animals including dogs, puppies, cats, kittens, rabbits and guinea pigs. Last year it rescued over 2,300 animals. Heather has been with the charity for eight years after embarking on a career change once her children had grown up
I am normally at the Sanctuary around lam each morning. All too regularly there's boxes at the front gate with abandoned animals and immediately I will tend to them and check them over. I will assign the animal to a member of staff who will make sure it is fed and watered and placed in a clean quiet area where we will monitor it until checked by a local vet. After this I will have a briefing with the other staff and volunteers and around 8.30am - all the animals will be fed, medication given and then taken out so their living area can be cleaned and fresh bedding put down. After a quick break at 11am, we open to the public, and will then, if time allows, dol some training, socialising, and get dogs out for walks. Volunteers really help us with this aspect of the job and we really can't praise them enough. Volunteers walk dogs, socialise pups, cats, kittens, rabbits and guinea pigs.
The Sanctuary operates a 'No Kill Policy'.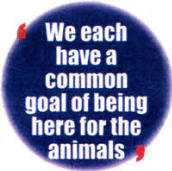 All animals are neutered, vaccinated, wormed and deflead and all our dogs and cats are microchipped prior to rehoming. Assisi operates a strict rehoming criteria to ensure our rescue animals find the best possible home. Some of our cats and dogs are permanent residents, but all the others are waiting to find permanent new. homes.
I oversee the general day to day running of the sanctuary but I have to be very hands on. I could be tending to an animal, recruiting new volunteers or speaking with members of the public who are interested in re homing one of the animals.
We encourage people who are looking for a pet to visit us and spend some time with the animal they would like to take home. If they want a pet dog we encourage them to take the dog for a walk and we will give them as much advice as possible on the animal's nature and if we think it is suitable for them. One of our trained volunteers will visit them at home - this is our duty to ensure they are responsible owners. We will look at the layout of their home and if the animal will be safe.
There is a paper trail with every animal that comes into the sanctuary so I always have something to tend to in the office.
With operating costs of £450,000 and no government aid, Assisi is dependent on fundraising, donations and legacies.
I love Assisi as it ticks along well every day but the trustees behind the charity deserve a lot of credit. They work is tirelessly to try and improve animal welfare legislation and are very focused in moving the charity forward.
Thousands of dogs are destroyed in Northern Ireland each year so we have set up the chance of a lifetime programme. In August the 10,000th dog was saved from death row, The Chance of a Lifetime programme aims to save the lives of as many dogs as we can, which are abandoned in council pounds in Northern Ireland, from death. Every week we organise the collection of dogs from council pounds and sanctuaries throughout the Province and transfer them to sanctuaries in England, where there are more opportunities for them to find new homes. The dogs are transported in a specially designed, air conditioned ambulance bought by public donations and driven by volunteers. The Chance of a Lifetime ambulance which is fitted out with 20 kennels, makes the 800 mile round trip most weekends to Dogs Trust rehoming centres at Kenilworth or Evesham. Mid week transfers also take place.
I normally leave work about 6.30pm once all the animals are fed and given any medication they require and are secure.
There are very different personalities on the team but we each have a common goal of being here for the animals and this is what makes it work so well. If you would like to volunteer or information about it or rehoming any of our animals please contact me or the team on Tel 028 91812622 or email info@assisi-ni.org visit our website at www.asssisi-ni.org
Ulster Star
28//2012