Janice Lighthowler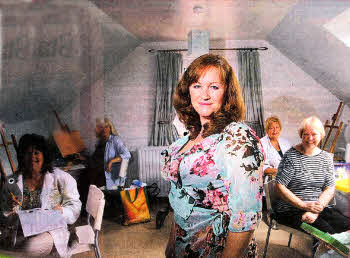 Janice Lighthowler
JANICE Lightowler runs the Moka School of Art which is currently exhibiting in Hillsborough Village Centre during the month of June. Moka School of Art was founded in 2008 and classes are held from Janice's purpose built studio in Moira. The aim of the classes is to have fun painting in a relaxed friendly atmosphere. They cater for all levels of artist starting from the absolute beginner. After graduating from the University of Ulster in Belfast with B.A.(Hons) in 1990, Janice formed her business as a self employed artist at her home in Moira. Her enthusiasm for art developed on holiday when she was eleven years old. Janice took ill with Chickenpox and being housebound, her father bought artist materials to help pass the time. This was when Janice's talent began to emerge. However shortly afterwards Janice was taken ill with severe back pain, which was diagnosed as a degenerative spinal condition and since then she has lived with agonising pain. As an artist Janice who is married to Brian and has three teenage children, creates stunningly naturalistic images of the world around her. Each painting is characterised by radiant luminosity combined with a deep richness of colour and intense observation of detail.
Most classes last two hours and there's plenty of tea, coffee and biscuits throughout. I just love the classes and have built a great rapport with the _ students who come from all 1 . over the province.
In each class I let the students work to their own ability, style and subject, from landscape to abstract. I feel as if I take six private lessons in one class as I dedicate a lot of time to each student. Each piece of work can take from a week to several months to complete. My aim is to bring out the creative strengths in every individual.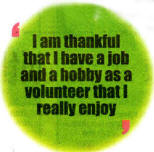 Once a year we go on our annual outing to look at museum exhibitions and this is something I always look forward to. It's a great way for like-minded people to strike up friendships and it's nice to see these develop. Lately the classes have been busy preparing stunning work for the exhibition in Hillsborough and they have really enjoyed the challenge.
I enjoy sharing a lifetime of skills and I have also helped GCSE and A-level students by offering guidance and advice for their school projects. I am a member of the Ulster Society of Women Artists, Arts Society of Ulster and my work has been selected for the Royal Ulster Academy Annual Exhibition for the last two years. I have exhibited and sold my work in many countries, including local galleries, the RDS in Dublin and Mall Galleries in London. As well as my artwork I have been a Guider in 1st Moira Guides for 24 years and absolutely love it. I feel so fortunate to work with the
Guides and I work hard to not let my health get in the way and I can often be found using my rolator or two sticks on Guide activities. When I am teaching, working on complicated pieces of art or planning a Guide programme this can help distract me from my pain at the time, I suffer afterwards but I have great sense of achievement.
I really enjoy being able to share my talents with others and help inspire them I am thankful that I have a job and a hobby as a volunteer that I really enjoy. I always wanted to teach, however due to my health, this was not an easy proposition and running my own art classes and being self employed is ideal as I can still share my love of art and have flexible working hours to teach and paint when my health allows.
Ulster Star
15/06/2012